ORDERS:
704-799-2192



BIKE SPECIFIC
PARTS PAGES
FOR NEW
'03-'22 Models
(Grom, Monkey
Z125, RC390,
R3, R1, R6,
ZX-10, ZX6
CBR's, GSX-R's
& more)



"VIC" Repeat
Customer Discount
Program
---
TOP SELLERS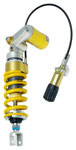 Ohlins Shocks,
Forks, & Dampers




Antigravity Superlight
Lithium Batteries
---
PRODUCT CATEGORIES

Air Filters
Engine Parts

Exhaust

Fairing Stay
Head Set Communications

Helmets
Mirrors / Mirror Block Off Plates
Race Stands

Radar Detectors

Radiator Hose Kits
Tank Traction Pads / Stomp Grip
Throttle Lock / Cruise Control
Tire Pressure Monitoring (TPMS)
Windscreens

Zombie Target

NecksGen

"VIC" Repeat
Customer Discount
Program




DynoJet Fuel Controller (DFC )


Through Dynojetís Direct Injector Control, the fuel circuits on current models can be modified both richer and leaner than stock as much as -100% to + 250% in any particular area of the power spread with the DFC. Also, up to 10 pre-programmed Power Maps are adjustable to your preference.
Riders can literary select between a DFC Power Map, custom-built maps, or even fine tune low, mid or high rpm ranges while sitting on the bike and without plugging in to a computer. Standard +/- 10% increments from selected map settings, different ranges are available using the supplied Control Center Software.
Uses OEM style connectors and high quality wiring harnesses
Small, lightweight and easy-to-fit on the bike
Pre-programmed with DFC Power Maps specific to make, model
No computer necessary for modifying fuel management
Fully adjustable computer compatibility for ultimate tuning and personalization
Software is compatible with Power Commander, so you can download Power Commander maps to the DFC
To access DFC installation guides, select your bike make, model and year from the dropdown list above.

We will NOT be Undersold..... WE GUARANTEE IT.
We WILL Beat It ANYONE ELSE's Advertised Price On
"IN-STOCK" Dyno Jet Fuel Controllers (DFC)
Name
Years
Model Name
Part
Retail
Sale Price

DFC (Coming Soon)

'11-'12

CF650NK

CFM-001

$249.00

$229

DFC

'

10

PS125

HON-001

$249.00

$229

DFC

'11-'12

CBR250R

HON-002

$249.00

$229

DFC

'08-'10

SH125 / 150

HON-003

$249.00

$229

DFC

'06-'09

SWT400

HON-005

$249.00

$229

DFC

'08-'10

SH300i

HON-006

$249.00

$229

DFC (Coming Soon)

'10-'12

250R

MEG-001

$249.00

$229

DFC (Coming Soon)

'08-'09

MP3

PIA-001

$249.00

$229

DFC (Coming Soon)

'08-'09

X7

PIA-002

$249.00

$229

DFC (Coming Soon)

'07-'09

X9

PIA-003

$249.00

$229

DFC (Coming Soon)

'07-'09

BV500

PIA-004

$249.00

$229

DFC

'09-'10

BV300 / VESPA 300GTS

PIA-005

$249.00

$229

DFC

'07-'09

Burgman 125

SUZ-001

$249.00

$229

DFC

'09-'10

Sixteen 125

SUZ-002

$249.00

$229

DFC

'05-'12

Burgman 400

SUZ-003

$249.00

$229

DFC

'04-'12

Burgman 650

SUZ-004

$249.00

$229

DFC

'07-'10

C3

YAM-001

$249.00

$229

DFC

'07-'10

X MAX 125

YAM-002

$249.00

$229

DFC (Coming Soon)

'07-'09

X City 125

YAM-003

$249.00

$229

DFC

'07-'10

X Max 250

YAM-004

$249.00

$229

DFC

'07-'09

X City 250

YAM-005

$249.00

$229

DFC

'07-'09

Morphous

YAM-006

$249.00

$229

DFC

'04-'08

Majesty 400

YAM-007

$249.00

$229

DFC

'13

XT250

YAM-009

$249.00

$229

DFC

'09-'12

Zuma 125

YAM-015

$249.00

$229