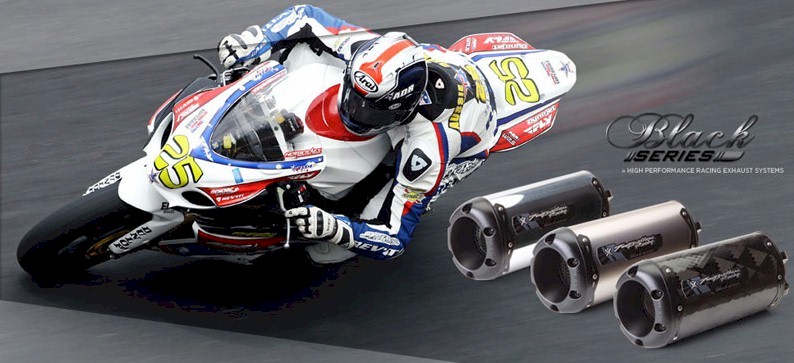 Kawasaki Sound Clip




Two Brothers brand new M-2 V.A.L.E.™ exhaust system features our exclusive Teflon coated, blunted,
cast magnesium outlet that not only looks great but also allows for various silencer inserts.

The V.A.L.E.™ inlet design eliminates the use of springs and creates an adjustable mount that is solid when fixed in place.
The system also features a thinwall s-bend tube that connects to the factory header pipes.

Specifically designed to meet the unique requirements of performance road bikes,
our P1-R PowerTip™ sound suppressor is a recommended accessory for our exhaust systems with M Series outlets using a 2.25" core.
A straight-through sound diffuser, the TBR P1-R PowerTip quiets the pipe by 2 to 3 dB with no significant loss of horsepower.

Easy to install - simply unbolt your existing M series endcap, drop in the P1-R and reassemble.

*Note: The P1-R is not for use with the 2004+ Kawasaki ZX-6 or the 2006+ Kawasaki Ninja 650.
These models require the P-1 sound reducing tip, #005-P1.






Black Series Canisters ^^ Click to enlarge to view Sample Photos ^^






'17-'22 Z125 Pro
Full System
005-4480105-T Tarmac Stainless Full Exhaust w/ Carbon Can '17-'22 Z125 Pro $556.45 SALE PRICE $449


Full System
005-4450199 Comp Series Stainless Full Exhaust w/ Carbon End Cap '17-'22 Z125 Pro $418.95 SALE PRICE $369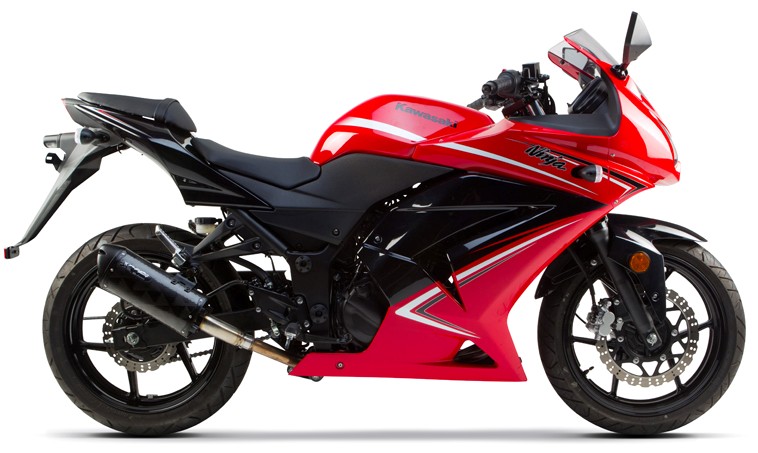 Above EX250 shown with Black Series Carbon Slip-on Above EX250 shown with M2 Carbon Slip-on

'08-'13 Ninja 250R (EX250)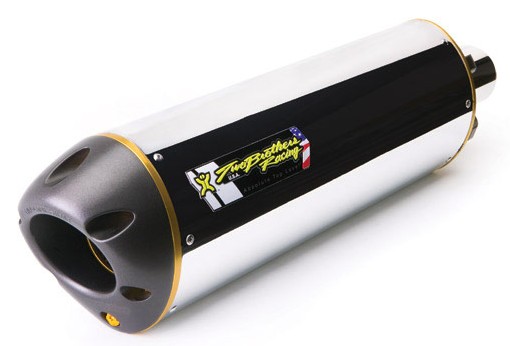 Sample Photos
M-2 Slip-Ons
005-2080406V M-2 Aluminum Slip-on '08-'13 Ninja 250R $420 SALE PRICE $293.99


005-2080407V M-2 Carbon Fiber Slip-on '08-'13 Ninja 250R $525 SALE PRICE $363.99
005-2080408V M-2 Titanium Slip-on '08-'13 Ninja 250R $525 SALE PRICE $363.99





Sample Photos
SILVER SERIES Slip On
005-2080406V-S Silver Series M-2 Aluminum S/O '08-13 Ninja 250R $482.95 SALE PRICE $321.99
005-2080405V-S Silver Series M-2 Carbon S/O '08-13 Ninja 250R $561.70 SALE PRICE $374.99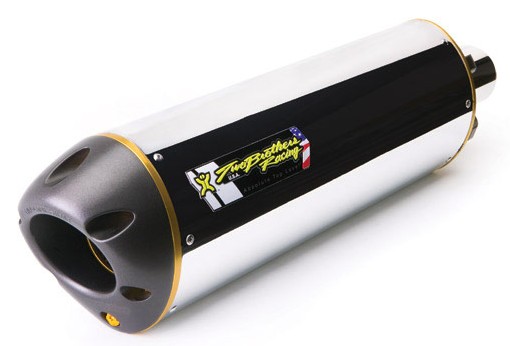 Sample Photos
V.A.L.E. Full Systems
005-2080106V V.A.L.E. Full Exhaust 2-2-1 w/ M-2 Aluminum '08-'13 Ninja 250R $682 SALE PRICE $475.99
005-2080107V V.A.L.E. Full Exhaust 2-2-1 w/ M-2 Carbon Fiber '08-'13 Ninja 250R $787 SALE PRICE $545.99
005-2080108V V.A.L.E. Full Exhaust 2-2-1 w/ M-2 Aluminum '08-'13 Ninja 250R $787 SALE PRICE $545.99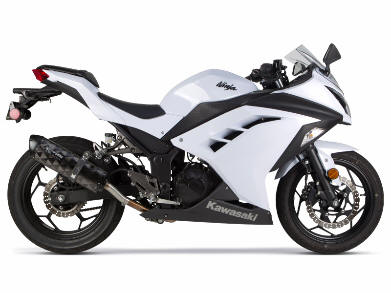 '13-'15 Ninja 300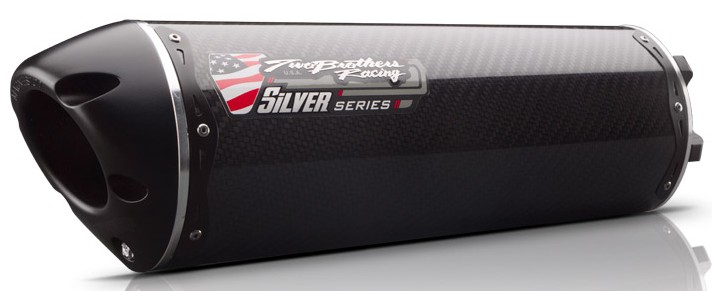 Sample Photos
SILVER SERIES Slip-ons
005-3270406V-S Silver Series M-2 Aluminum Slip-on '13-'15 Ninja 300 $483 SALE PRICE $321.99
005-3270405V-S Silver Series M-2 Carbon Slip-on '13-'15 Ninja 300 $588 SALE PRICE $391.99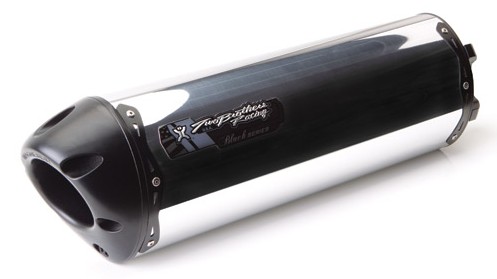 Sample Photos
BLACK SERIES - Slip-ons
005-3270406V-B Black Series M-2 Aluminum Slip-on '13-'15 Ninja 300R $482.98 SALE PRICE $321.99
005-3270407V-B Black Series M-2 Carbon Slip-on '13-'15 Ninja 300R $587.98 SALE PRICE $391.99
005-3270408V-B Black Series M-2 Titanium Slip-on '13-'15 Ninja 300R $587.98 SALE PRICE $391.99



TARMAC SERIES - Full Systems
005-3890105-T Tarmac Series Full Exhaust w/ Carbon Canister '13-'15 Ninja 300R $865.98 SALE PRICE $616
TARMAC SERIES - Slip On
005-3890405-T Tarmac Series Slip On w/ Carbon Canister '13-'15 Ninja 300R $629.99 SALE PRICE $458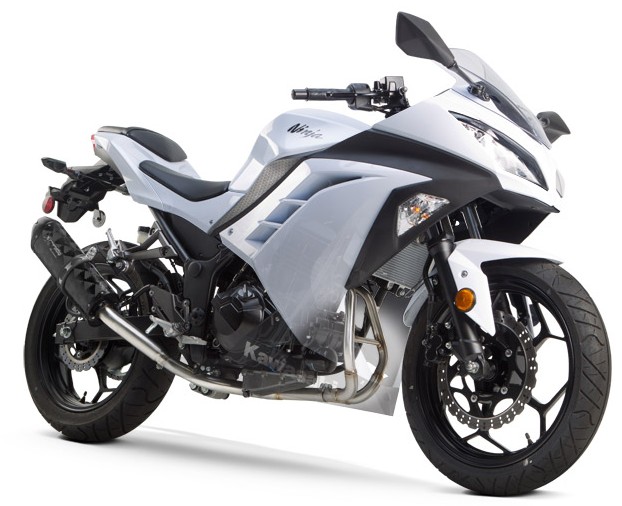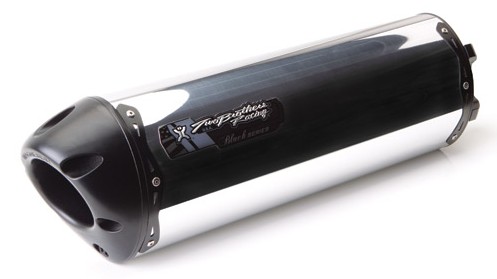 Sample Photos
BLACK SERIES - Full Systems
005-3270106V-B Black Series Full Exhaust w/ M-2 Aluminum '13-'15 Ninja 300R $755.98 SALE PRICE $503.99
005-3270107V-B Black Series Full Exhaust w/ M-2 Carbon Fiber '13-'15 Ninja 300R $860.98 SALE PRICE $573.99
005-3270108V-B Black Series Full Exhaust w/ M-2 Titanium '13-'15 Ninja 300R $860.98 SALE PRICE $573.99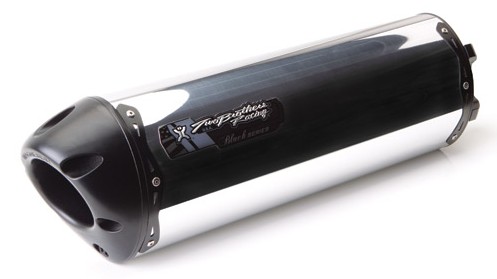 Sample Photos
BLACK SERIES - Full Systems / Shorty Can
005-3270106V2-B Black Series Full Exhaust Shorty Can w/ M-2 Aluminum '13-'15 Ninja 300R $771 SALE PRICE $624.73
005-3270107V2-B Black Series Full Exhaust Shorty Can w/ M-2 Carbon Fiber '13-'15 Ninja 300R $877 SALE PRICE $709.73
005-3270108V2-B Black Series Full Exhaust Shorty Can w/ M-2 Titanium '13-'15 Ninja 300R $877 SALE PRICE $709.73







Sample Photos
SILVER SERIES Full System
005-3270106V-S Silver Series M-2 Aluminum F/S '13-15 Ninja 300 $755.98 SALE PRICE $503.99
005-3270105V-S Silver Series M-2 Carbon F/S '13-15 Ninja 300 $834.73 SALE PRICE $556.99





'17-19 Versys X 300


S1R Series


005-4840405-S1 S1R Carbon Fiber Slip On '17-'19 Versys X 300 $630 SALE PRICE $539.98
005-4840407-S1B S1R Black Carbon Fiber Slip On '17-'19 Versys X 300 $651 SALE PRICE $557.98
005-4840406-S1B S1R Black Series Aluminum Slip On '17-'19 Versys X 300 $499 SALE PRICE $427.48








2018-19 Ninja 400


S1R Series


005-5060407-S1B S1R Black Carbon Fiber Slip On '18-19 Ninja 400 $660 SALE PRICE $472.95
005-5060406-S1B S1R Black Series Aluminum Slip On '18-19 Ninja 400 $525 SALE PRICE $374.95
Storm Series Slip On
005-50604-HU Hurricane Carbon Fiber Slip On '18-'19 Ninja 400 $437 SALE PRICE $329.95
005-50604-CY Cyclone Carbon Fiber Slip On '18-'19 Ninja 400 $529 SALE PRICE $399.95
005-50604-TY Typhoon Carbon Fiber Slip On '18-'19 Ninja 400 $620 SALE PRICE $469.95


Storm Series Full System
005-50601-HU Hurricane Carbon Fiber Full System '18-'19 Ninja 400 $896 SALE PRICE $759.95



'13-'16 ZX-6RR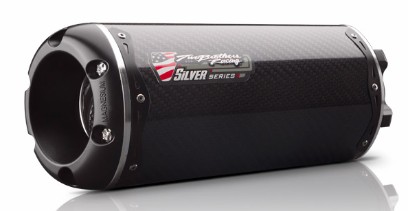 Sample Photos
SILVER SERIES - Slip-ons
005-3280406V-S Silver Series M-2 Aluminum Slip-on '13-'16 ZX6R $514 SALE PRICE $347
005-3280405V-S Silver Series M-2 Carbon Fiber Slip-on '13-'16 ZX6R $624 SALE PRICE $419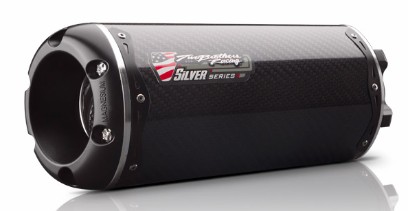 Sample Photos
SILVER SERIES - Full System
005-2410106V-S Silver Series 4-2-1 M-2 Aluminum Can F/S '09-'16 ZX6R $1150 SALE PRICE $824
005-2410105V-S Silver Series 4-2-1 M-2 Carbon Fiber Can F/S '09-'16 ZX6R $1239 SALE PRICE $884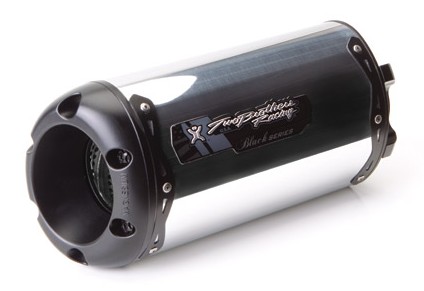 Sample Photos
BLACK SERIES - Slip-ons
005-3280406V-B Black Series M-2 Aluminum Slip-on '13-'19 ZX6R $514 SALE PRICE $347
005-3280407V-B Black Series M-2 Carbon Fiber Slip-on '13-'19 ZX6R $630 SALE PRICE $435
005-3280408V-B Black Series M-2 Titanium Slip-on '13-'19 ZX6R $630 SALE PRICE $435







Sample Photos
V.A.L.E. - FULL SYSTEMS
005-2410106V V.A.L.E. Full Exhaust w/ M-2 Aluminum '13-'15 ZX6R $1100 SALE PRICE $739
005-2410107V V.A.L.E. Full Exhaust w/ M-2 Carbon Fiber '13-'15 ZX6R $1254 SALE PRICE $809
005-2410108V V.A.L.E. Full Exhaust w/ M-2 Titanium '13-'15 ZX6R $1254 SALE PRICE $809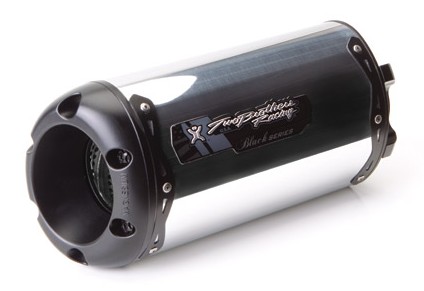 Sample Photos
BLACK SERIES - V.A.L.E. Full Systems
005-2410106V-B Black Series Full Exhaust w/ M-2 Aluminum '13-'15 ZX6R $1218 SALE PRICE $769
005-2410107V-B Black Series Full Exhaust w/ M-2 Carbon Fiber '13-'15 ZX6R $1323 SALE PRICE $839
005-2410108V-B Black Series Full Exhaust w/ M-2 Titanium '13-'15 ZX6R $1373 SALE PRICE $899


S1R Series


005-3860405-S1 S1R Carbon Fiber Slip On '09-'16 ZX6R $629.95 SALE PRICE $458
005-3860407-S1B S1R Black Carbon Fiber Slip On '09-'16 ZX6R $650.98 SALE PRICE $471


S1R Series Full System
005-3860105-S1 S1R Carbon Fiber Full System '09-'16 ZX6R $1238.98 SALE PRICE $884
005-3860107-S1B S1R Black Carbon Fiber Full System '09-'16 ZX6R $1259.98 SALE PRICE $898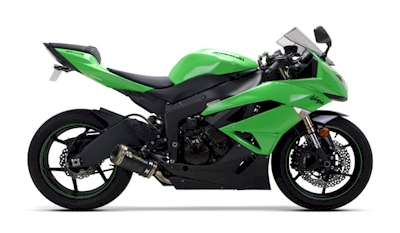 '09-'12 ZX-6R


Sample Photos
M-2 Slip-ons
005-2410406V M-2 Aluminum Slip-on '09-'12 ZX6R $472.45 SALE PRICE $328.99
005-2410407V M-2 Carbon Slip-on '09-'12 ZX6R $577.45 SALE PRICE $405.99
005-2410408V M-2 Titanium Slip-on '09-'12 ZX6R $577.45 SALE PRICE $405.99


Sample Photos
"V2" Series M-2 Slip-ons - Standard Mount
005-2410406V2 "V2" Series Standard Mount M-2 Aluminum Slip-on '09-'12 ZX6R $472.45 SALE PRICE $348.34
005-2410407V2 "V2" Series Standard Mount M-2 Carbon Slip-on '09-'12 ZX6R $577.45 SALE PRICE $405.99
005-2410408V2 "V2" Series Standard Mount M-2 Titanium Slip-on '09-'12 ZX6R $577.45 SALE PRICE $429.87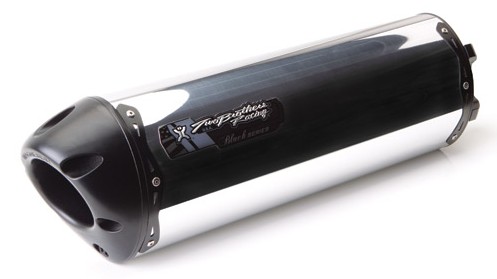 Sample Photos
BLACK "V2" Series Slip-ons




005-2410406V2-B "

V2" Black Series Std Mt M-2 Aluminum Slip-on '09-'12 ZX6R $472.45 SALE PRICE $377.99


005-2410407V2-B

"V2" Black Series Std Mt M-2 Carbon Fiber Slip-on '09-'12 ZX6R $577.45 SALE PRICE $433.99


005-2410408V2-B

"V2" Black Series Std Mt M-2 Titanium Slip-on '09-'12 ZX6R $577.45 SALE PRICE $459.52



S1R Series


005-3860405-S1 S1R Carbon Fiber Slip On '09-'16 ZX6R $629.95 SALE PRICE $458
005-3860407-S1B S1R Black Carbon Fiber Slip On '09-'16 ZX6R $650.98 SALE PRICE $471


S1R Series Full System
005-3860105-S1 S1R Carbon Fiber Full System '09-'16 ZX6R $1238.98 SALE PRICE $884
005-3860107-S1B S1R Black Carbon Fiber Full System '09-'16 ZX6R $1259.98 SALE PRICE $898






'09-'12 ZX-6R
V.A.L.E. Complete Race Exhaust System
Sample Photos
V.A.L.E. FULL SYSTEMS
005-2410106V

V.A.L.E. 4-2-1 Full System w/ M-2 Aluminum '09-'13 ZX6R $1049

SALE PRICE $

739
005-2410107V V.A.L.E. 4-2-1 Full System w/ M-2 Carbon '09-'13 ZX6R $1155

SALE PRICE $809


005-2410108V V.A.L.E. 4-2-1 Full System w/ M-2 Titanium '09-'13 ZX6R $1155

SALE PRICE $809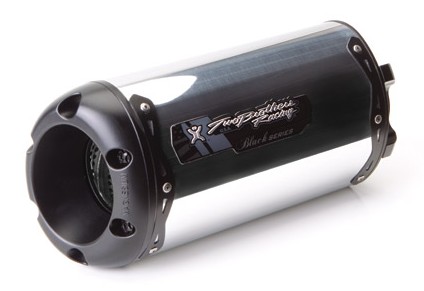 Sample Photos
BLACK SERIES V.A.L.E. Full Systems
005-2410106V-B Black Series V.A.L.E. 4-2-1 Full System w/ M-2 Aluminum '09-'13 ZX6R $1218 SALE PRICE $769
005-2410107V-B Black Series V.A.L.E. 4-2-1 Full System w/ M-2 Carbon '09-'13 ZX6R $1323 SALE PRICE $839
005-2410108V-B Black Series V.A.L.E. 4-2-1 Full System w/ M-2 Titanium '09-'13 ZX6R $1373 SALE PRICE $899




07-08 ZX-6R

Slip-ONS
005-1730419V M5 Oval CF Slip On ZX6R 07-08 $630.95 SALE PRICE $440.99
005-1730420V M5 Oval TI Slip On ZX6R 07-08 $630.95 SALE PRICE $440.99
FULL SYSTEMS
005-1730119V F/S 4-2-1 CF M-5 ZX6R 07-08 $1,154.95 SALE PRICE $804.99
005-1730120V F/S 4-2-1 TI M-5 ZX6R 07-08 $1,154.95 SALE PRICE $804.99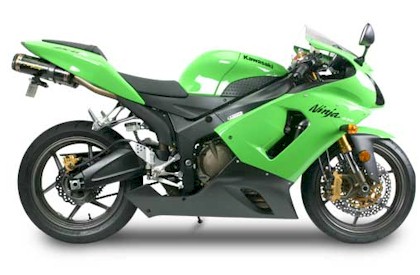 05-06 ZX-6R

Slip-ONS
005-1250406G GLD M2 OVL DL S/O ALU ZX6R 05-06 $869.35 SALE PRICE $608.99
005-1250407G GLD M2 OVL DL S/O CF ZX6R 05-06 $1,086.70 SALE PRICE $755.99
005-1250408G GLD M2 OVL DL S/O TI ZX6R 05-06 $1,086.70 SALE PRICE $755.99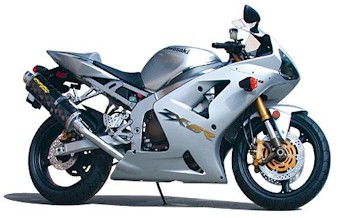 03-04 ZX-6R

Slip-ONS
005-400406M S/O W/M-2 OVAL AL ZX636R/RR 03-04 $413.65 SALE PRICE $293.99
005-400407M S/O W/M-2 OVAL CB ZX636R/RR 03-04 $521.80 SALE PRICE $363.99
005-400408M S/O W/M-2 OVAL TI ZX636R/RR 03-04 $521.80 SALE PRICE $363.99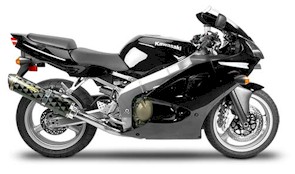 05-09 ZZR600 / 98-02 ZX-6R

Slip-ONS

005-830406M FLANGE ON M-2 OVL AL 05-09 ZZR600 / 98-02 ZX-6R $419.95 SALE PRICE $293.99
005-830407M FLANGE ON M-2 OVL CF 05-09 ZZR600 / 98-02 ZX-6R $524.95 SALE PRICE $363.99
005-830408M FLANGE ON M-2 OVL TI 05-09 ZZR600 / 98-02 ZX-6R $524.95 SALE PRICE $363.99
005-830419M FLANGE ON M-5 OVL CF 05-09 ZZR600 / 98-02 ZX-6R $524.95 SALE PRICE $363.99
005-830420M FLANGE ON M-5 OVL TI 05-09 ZZR600 / 98-02 ZX-6R $524.95 SALE PRICE $363.99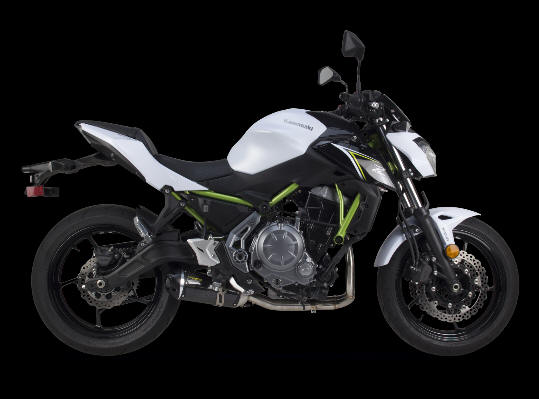 Z-650 '17-'19



Storm Series
005-46301-HU Hurricane Carbon Fiber Full System '17-'19 Z-650 $690 SALE PRICE $519.95
005-46301-CY Cyclone Carbon Fiber Full System '17-'19 Z-650 $805 SALE PRICE $599.95
005-46301-TY Typhoon Carbon Fiber Full System '17-'19 Z-650 $920 SALE PRICE $699.95


S1R Series
005-4630105-S1 F/S S1R Carbon Fiber Z-650 '17-'19 $839 SALE PRICE $719.98
005-4630106-S1B F/S S1R Black Aluminum Z-650 '17-'19 $735 SALE PRICE $629.98
005-4630107-S1B F/S S1R Black Carbon Fiber Z-650 '17-'19 $871 SALE PRICE $746.98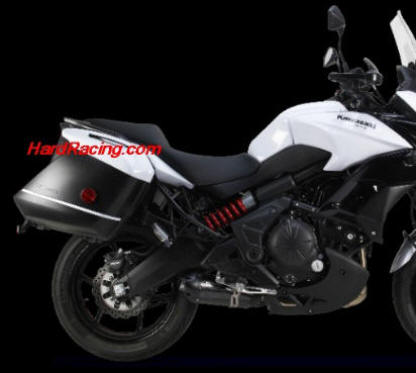 Versys 650 '15-16

S1R Series
005-4460107-S1B F/S S1R Black Carbon Fiber Versys 650 '15-16 $872 SALE PRICE $667
005-4460105-S1 F/S S1R Carbon Fiber Versys 650 '15-16 $840 SALE PRICE $643
005-4460106-S1B F/S S1R Black Aluminum Versys 650 '15-16 $735 SALE PRICE $629.98






Ninja 650 '12-'16

BLACK SERIES Full System


Sample Photo

005-3180106V-B FS M-2 BS AL Ninja 650 '12-'15 $755.95

SALE PRICE $503.99

005-3180107V-B FS M-2 BS CF Ninja 650 '12-'15 $860.95 SALE PRICE $573.99


005-3180108V-B FS M-2 BS TI Ninja 650 '12-'15 $860.95 SALE PRICE $573.99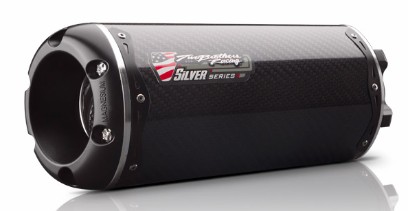 Sample Photos
SILVER SERIES Full System
005-3180106V-S Silver Series M-2 Aluminum FS Ninja 650 '12-'15 $755.98 SALE PRICE $503.99
005-3180105V-S Silver Series M-2 Carbon FS Ninja 650 '12-'15 $834.73 SALE PRICE $556.99







'06-'11 Ninja 650 / '08-'14 Versys 650 / '09-'11 ER-6N

Slip-ONS


005-1420406V VALE S/O M-2 ALU '06-'11 Ninja 650 / '08-'14 Versys 650 / '09-'11 ER-6N $419.95 SALE PRICE $293.99
005-1420407V VALE S/O M2 CF '06-'11 Ninja 650 / '08-'14 Versys 650 / '09-'11 ER-6N $524.95 SALE PRICE $363.99
005-1420408V VALE S/O M2 TI '06-'11 Ninja 650 / '08-'14 Versys 650 / '09-'11 ER-6N $524.95 SALE PRICE $363.99

S1R Series
005-3840405-S1 SR-1 S/O Carbon Fiber '06-'11 Ninja 650 / '08-'14 Versys 650 / '09-'11 ER-6N $629.95 SALE PRICE $539.98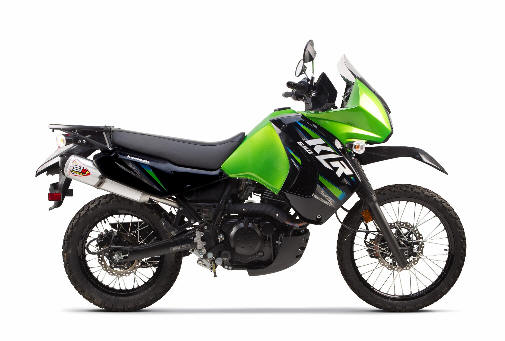 KLR 650 2014-2016


Slip-ONS
005-4010406-S1 S1R Aluminum Slip On KLR650 '14-'16 $525 SALE PRICE $449.98
005-4010407-S1B S1R Black Carbon Fiber Slip On KLR650 '14-'16 $650 SALE PRICE $557.98
005-4010405-S1 S1R Carbon Fiber Slip On KLR650 '14-'16 $629 SALE PRICE $539.98








KLR 650 1997-2013


Slip-ONS
005-630406 VALE S/O M-7 ALU

KLR650 '97-'13 $409.45 SALE PRICE $272.99
005-630407V VALE S/O M-7 CF KLR650 '97-'13 $577.45 SALE PRICE $384.99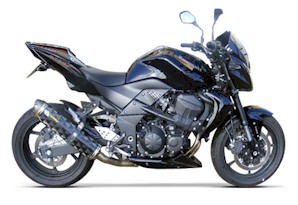 07-12 Z750



05-06 Z750

Slip-ONS

005-1030406V VALE S/O M-2 AL Z750S 05-06 $420 SALE PRICE $293.99
005-1030407V VALE S/O M-2 CF Z750S 05-06 $525 SALE PRICE $363.99
005-1030408V VALE S/O M-2 TI Z750S 05-06 $525 SALE PRICE $363.99
005-1030419V VALE S/O C-5 CF Z750S 05-06 $525 SALE PRICE $363.99
005-1030420V VALE S/O C-5 TI Z750S 05-06 $525 SALE PRICE $363.99




BLACK SERIES Slipons


Sample Photo
0005-1030406V-B VALE S/O M-2 BS AL Z750S 05-06 $420 SALE PRICE $340.93
005-1030407V-B VALE S/O M-2 BS CF Z750S 05-06 $525 SALE PRICE $415.05
005-1030408V-B VALE S/O M-2 BS TI Z750S 05-06 $525 SALE PRICE $415.05
005-1030419V-B VALE S/O M-5 BS CF Z750S 05-06 $525 SALE PRICE $415.05
005-1030420V-B VALE S/O M-5 BS TI Z750S 05-06 $525 SALE PRICE $415.05





'09-'19 Z800




TARMAC SERIES - Slip On
005-4270405-T Tarmac Series Slip On w/ Carbon Canister '09-'19 Z800 $630 SALE PRICE $458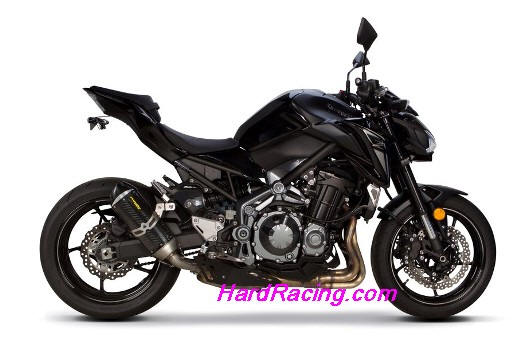 Z900 2017-2019
Storm Series
005-47804-HU Hurricane Carbon Fiber Slip On '17-'19 Z900 $436 SALE PRICE $329.95
005-47804-CY Cyclone Carbon Fiber Slip On '17-'19 Z900 $529 SALE PRICE $399.95
005-47804-TY Typhoon Carbon Fiber Slip On '17-'19 Z900 $620 SALE PRICE $469.95



S1R Series


005-4780405-S1 S1R Carbon Fiber Slip On '17-'19 Z900 $630 SALE PRICE $539.98

005-4780407-S1B S1R Black Carbon Fiber Slip On

'17-'19 Z900

$640 SALE PRICE $557.98

005-4780406-S1B S1R Black Aluminum Slip On

'17-'19 Z900

$499 SALE PRICE $427.48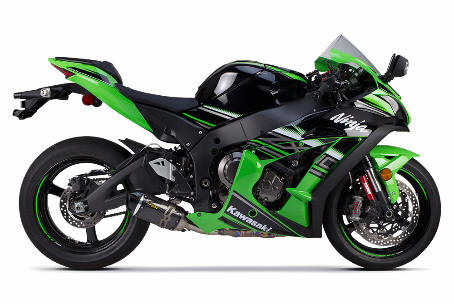 '16-'19 ZX-10R


S1R Series


005-4290405-S1 S1R Carbon Fiber Slip On '16-'19 ZX10R $630 SALE PRICE $458
005-4290407-S1B

S1R Black Carbon Fiber Slip On

'16-'19 ZX10R $640 SALE PRICE $471
005-4290406-S1B S1R

Black Aluminum Slip On

'16-'19 ZX10R

$499 SALE PRICE $367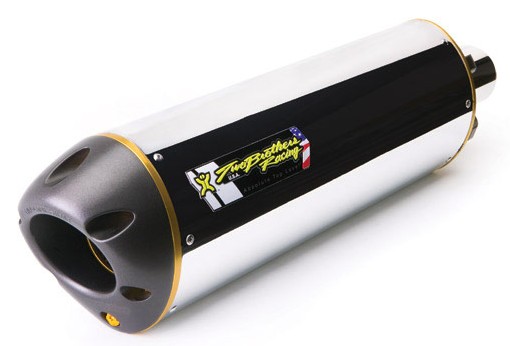 Sample Photos
M-2 Cat Eliminator Slip-On
005-2990406V M-2 Aluminum Cat Eliminator Slip-on '11-'17 ZX10R $449 SALE PRICE $314.99
005-2990407V M-2 Carbon Fiber Cat Eliminator Slip-on '11-'17 ZX10R $549 SALE PRICE $384.99
005-2990408V M-2 Titanium Cat Eliminator Slip-on '11-'17 ZX10R $549 SALE PRICE $384.99






Sample Photos
BLACK SERIES M-2 Cat Eliminator Slip-ons


005-2990406V-B Black Series M-2 Aluminum Cat Eliminator Slip-on '11-'17 ZX10R $514

SALE PRICE $360.99


005-2990407V-B Black Series M-2 Carbon Cat Eliminator Slip-on '11-'17 ZX10R $614 SALE PRICE $430.99
005-2990408V-B Black Series M-2 Titanium Cat Eliminator Slip-on '11-'17 ZX10R $614 SALE PRICE $455.81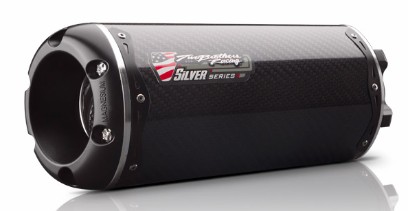 Sample Photos
SILVER SERIES Slip-ons Cat-Back


005-2990406V-S Silver

Series Cat-Back M-2 Aluminum Slip-on '11-'17 ZX10R $540.73 SALE PRICE $360.99
005-2990405V-S Silver Series Cat-Back M-2 Carbon Slip-on '11-'17 ZX10R $619.48 SALE PRICE $412.99









Carbon Fiber Slip On (BLACK SERIES) Shown above: Carbon Fiber Slip On V3 Shorty Can (BLACK SERIES) Shown above:


'11-'15 ZX-10R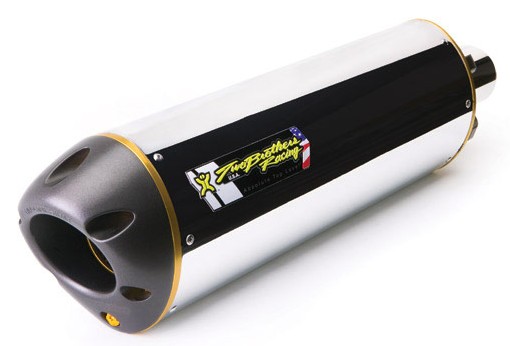 Sample Photos
M-2 Cat Eliminator Slip-On
005-2990406V M-2 Aluminum Cat Eliminator Slip-on '11-'15 ZX10R $449 SALE PRICE $314.99
005-2990407V M-2 Carbon Fiber Cat Eliminator Slip-on '11-'15 ZX10R $549 SALE PRICE $384.99
005-2990408V M-2 Titanium Cat Eliminator Slip-on '11-'15 ZX10R $549 SALE PRICE $384.99






Sample Photos
BLACK SERIES M-2 Cat Eliminator Slip-ons


005-2990406V-B Black Series M-2 Aluminum Cat Eliminator Slip-on '11-'15 ZX10R $514

SALE PRICE $360.99


005-2990407V-B Black Series M-2 Carbon Cat Eliminator Slip-on '11-'15 ZX10R $614 SALE PRICE $430.99
005-2990408V-B Black Series M-2 Titanium Cat Eliminator Slip-on '11-'15 ZX10R $614 SALE PRICE $455.81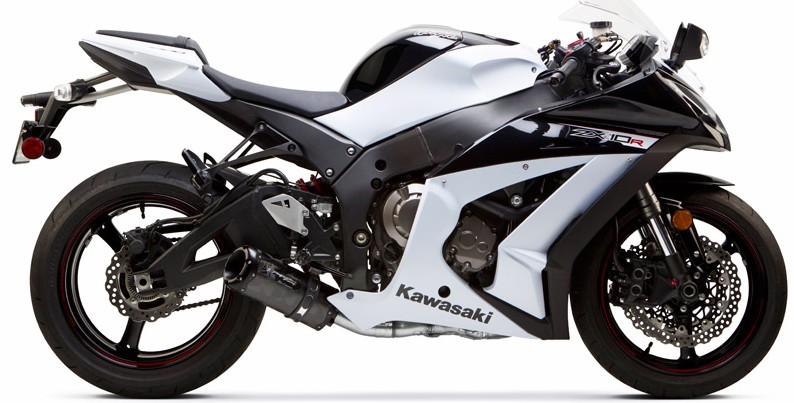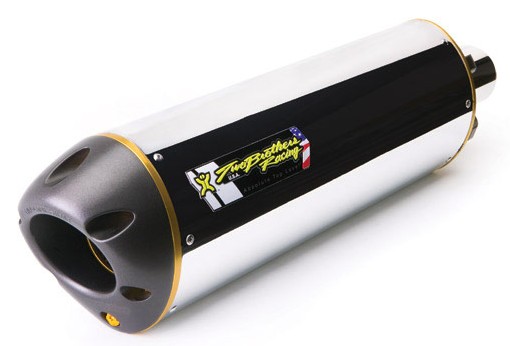 Sample Photos
"V3" Shorty Cat Eliminator Low Mount Slip-ons
005-2990406V3 "V3" Aluminum Shorty Cat Eliminator Slip-on '11-'15 ZX10R

$488

SALE PRICE $

381.28
005-2990407V3 "V3" Carbon Shorty Cat Eliminator Slip-on '11-'15 ZX10R $594 SALE PRICE $463.28
005-2990408V3 "V3" Titanium Shorty Cat Eliminator Slip-on '11-'15 ZX10R

$594 SALE PRICE $463.28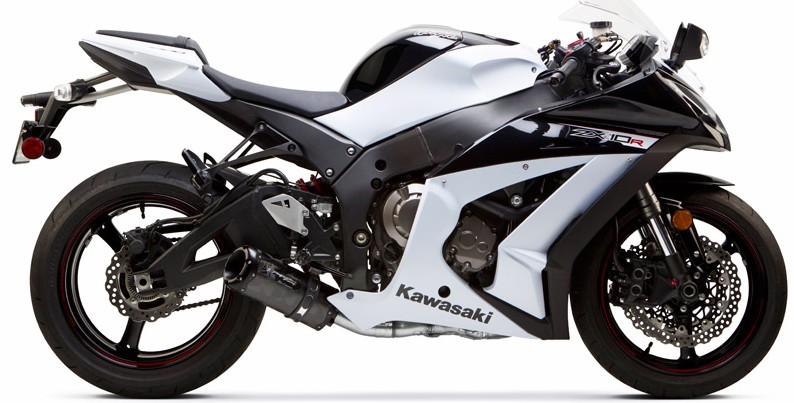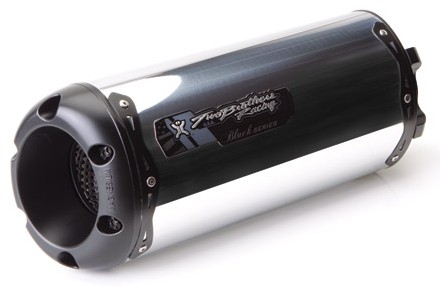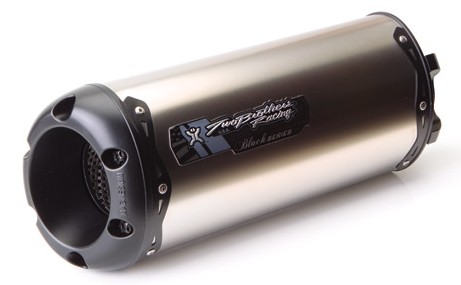 Sample Photos


"V3" Shorty BLACK SERIES Cat Eliminator Low Mount Slip-ons
005-2990406V3-B "V3" Black Series Aluminum Shorty Cat Eliminator Slip-on '11-'15 ZX10R

$514

SALE PRICE $360.99


005-2990407V3-B "V3" Black Series Carbon Shorty Cat Eliminator Slip-on '11-'15 ZX10R $614 SALE PRICE $430.99
005-2990408V3-B "V3" Black Series Titanium Shorty Cat Eliminator Slip-on '11-'15 ZX10R

$614 SALE PRICE $

455.81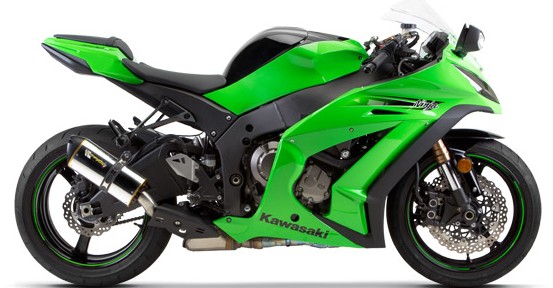 Sample Photos

V2 Cat-Back Slip-ons
005-2990407V2 V2 Cat-Back Carbon Fiber Slip-on '11-'15 ZX10R $594

SALE PRICE $463.28


005-2990408V2 V2 Cat-Back Titanium Slip-on '11-'15 ZX10R $594 SALE PRICE $463.28

V2 Cat-Back Slip-ons Black Series
005-2990406V2-B V2 Black Series Cat-Back Aluminum Slip-on '11-'15 ZX10R $550

SALE PRICE $

424.69
005-2990407V2-B V2 Black Series Cat-Back Carbon Fiber Slip-on '11-'15 ZX10R $650 SALE PRICE $507.05
005-2990408V2-B V2 Black Series Cat-Back Titanium Slip-on '11-'15 ZX10R $650 SALE PRICE $516.58


S1R Series


005-3910405-S1 S1R Carbon Fiber Slip On '11-'15 ZX10R $629.95 SALE PRICE $491.98
005-3910407-S1B S1R Black Carbon Fiber Slip On '11-'15 ZX10R $649.95 SALE PRICE $508.38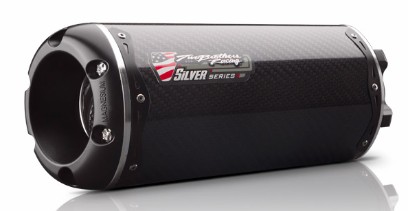 Sample Photos
SILVER SERIES Slip-ons Cat-Back


005-2990406V-S Silver

Series Cat-Back M-2 Aluminum Slip-on '11-'15 ZX10R

$540.73 SALE PRICE $360.99


005-2990405V-S Silver Series Cat-Back M-2 Carbon Slip-on '11-'15 ZX10R $619.48 SALE PRICE $412.99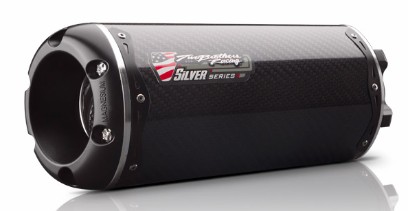 Sample Photos
SILVER SERIES "V3" Shorty Cat Eliminator Slip-ons


005-2990406V3-S Silver

Series V3 Shorty Cat Eliminator M-2 Aluminum Slip-on '11-'15 ZX10R

$540.73 SALE PRICE $360.99


005-2990405V3-S Silver Series V3 Shorty Cat Eliminator M-2 Carbon Slip-on '11-'15 ZX10R $619.48 SALE PRICE $412.99





BLACK SERIES Slipons

005-2990406VI-B S/O M-2 BS Aluminum '11-'15 ZX10R $558 SALE PRICE $434.58

005-2990407VI-B S/O M-2 BS Carbon Fiber '11-'15 ZX10R $660 SALE PRICE $516.58
005-2990408VI-B S/O M-2 BS Titanium '11-'15 ZX10R $660 SALE PRICE $516.58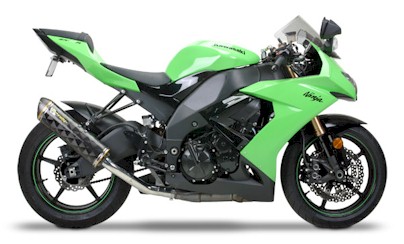 '08-'10 ZX-10R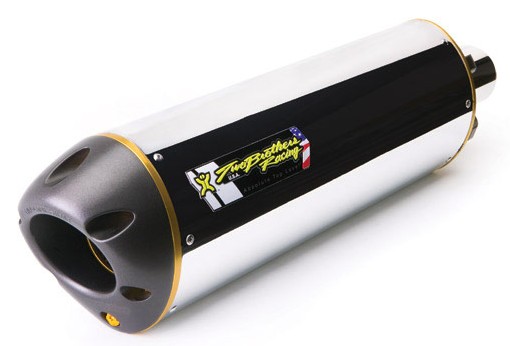 Sample Photos
M-2 V.A.L.E. Slip-ons
005-1990406V M-2 Aluminum Slip-on '08-'10 ZX10R $472 SALE PRICE $328.99
005-1990407V M-2 Carbon Fiber Slip-on '08-'10 ZX10R $577 SALE PRICE $405.99
005-1990408V M-2 Titanium Slip-on '08-'10 ZX10R $577 SALE PRICE $405.99





Sample Photo
BLACK SERIES M-2 V.A.L.E. Slip-ons
005-1990406V-B Black Series M-2 Aluminum Slip-on '08-'10 ZX10R $541 SALE PRICE $356.99
005-1990407V-B Black Series M-2 Carbon Slip-on '08-'10 ZX10R $645 SALE PRICE $433.99
005-1990408V-B Black Series M-2 Titanium '08-'10 ZX10R $645 SALE PRICE $459.52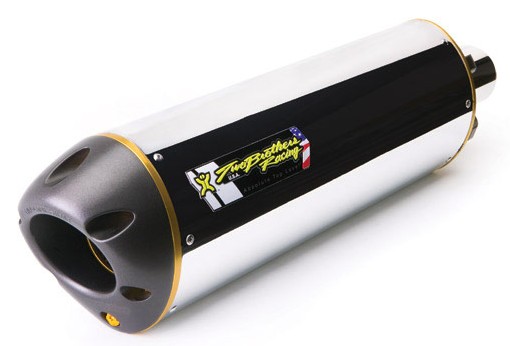 Sample Photos
V.A.L.E. FULL SYSTEM
005-1990106V

V.A.L.E. 4-2-1 Full System w/ M-2 Aluminum '08-'10 ZX10R $1049 SALE PRICE $727.99
005-1990107V V.A.L.E. 4-2-1 Full System w/ M-2 Carbon '08-'10 ZX10R $1154 SALE PRICE $804.99
005-1990108V V.A.L.E. 4-2-1 Full System w/ M-2 Titanium '08-'10 ZX10R $1154 SALE PRICE $804.99





Sample Photo
BLACK SERIES V.A.L.E. Full Systems
005-1990106V-B Black Series V.A.L.E. 4-2-1 Full System w/ M-2 Aluminum '08-'10 ZX10R $1049 SALE PRICE $800.46
005-1990107V-B Black Series V.A.L.E. 4-2-1 Full System w/ M-2 Carbon '08-'10 ZX10R $1154 SALE PRICE $832.99
005-1990108V-B Black Series V.A.L.E. 4-2-1 Full System w/ M-2 Titanium '08-'10 ZX10R $1154 SALE PRICE $881.99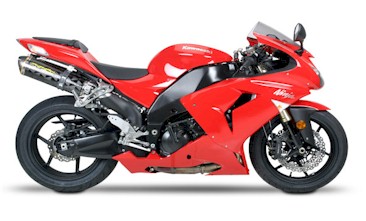 06-07 ZX-10R DUAL CANISTER

005-1390406D S/0 M2 ALUM ZX10R 06-07 DUAL Slip-ons $703.45 SALE PRICE $489.99
005-1390407D S/0 M2 CARB ZX10R 06-07 DUAL Slip-ons $913.45 SALE PRICE $629.99
005-1390408D S/0 M2 TI ZX10R 06-07 DUAL Slip-ons $913.45 SALE PRICE $629.99



BLACK SERIES Slipons


Sample Photo
005-1390406D-B S/O M-2 BS AL DUAL ZX10R 06-07 $740 SALE PRICE $548.46
005-1390407D-B S/O M-2 BS CF DUAL ZX10R 06-07 $940 SALE PRICE $657.99
005-1390408D-B S/O M-2 BS TI DUAL ZX10R 06-07 $940 SALE PRICE $696.69








06-07 ZX-10R SINGLE CANISTER

005-1390406V MRGE COL CAT ELIM S/O M-2 AL ZX10R 06-07 SINGLE $661.45 SALE PRICE $461.99
005-1390407V MRGE COL CAT ELIM S/O M-2 CF ZX10R 06-07 SINGLE $766.45 SALE PRICE $531.99
005-1390408V MRGE COL CAT ELIM S/O M-2 TI ZX10R 06-07 SINGLE $766.45 SALE PRICE $531.99

BLACK SERIES Slipons


Sample Photo
005-1390406V-B S/O M-2 BS AL CAT ELIM ZX10R 06-07 $699 SALE PRICE $489.99


005-1390407V-B S/O M-2 BS CF CAT ELIM ZX10R 06-07 $799 SALE PRICE $592.93
005-1390408V-B S/O M-2 BS TI CAT ELIM ZX10R 06-07 $799 SALE PRICE $592.93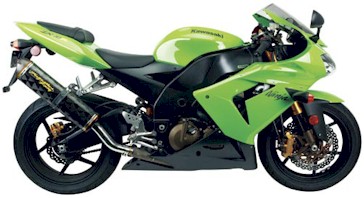 04-05 ZX-10R


BOLT-ONS


005-1110406M FLANGE ON M-2 AL ZX10R 04-05 $425 SALE PRICE $293.99
005-1110407M FLANGE ON M-2 CF ZX10R 04-05 $525 SALE PRICE $363.99
005-1110408M FLANGE ON M-2 TI ZX10R 04-05 $525 SALE PRICE $363.99
005-1110419M FLANGE ON M-5 CF ZX10R 04-05 $522 SALE PRICE $373


BLACK SERIES Slipons


Sample Photo
005-1110406M-B FLANGE ON M-2 BS AL ZX10R 04-05 $460 SALE PRICE $340.93
005-1110407M-B FLANGE ON M-2 BS CF ZX10R 04-05 $560 SALE PRICE $415.05
005-1110408M-B FLANGE ON M-2 BS TI ZX10R 04-05 $560 SALE PRICE $415.05




SLIP-ONS
005-1110406VP VALE M-2 AL ZX10R 04-05 $420 SALE PRICE $293.99
005-1110407V VALE M-2 CF ZX10R 04-05 $525 SALE PRICE $363.99
005-1110408V VALE M-2 TI ZX10R 04-05 $525 SALE PRICE $363.99


BLACK SERIES Slipons


Sample Photo
005-1110406VP-B VALE M-2 BS AL ZX10R 04-05 $460 SALE PRICE $340.93
005-1110407V-B VALE M-2 BS CF ZX10R 04-05 $560 SALE PRICE $415.05
005-1110408V-B VALE M-2 BS TI ZX10R 04-05 $560 SALE PRICE $415.05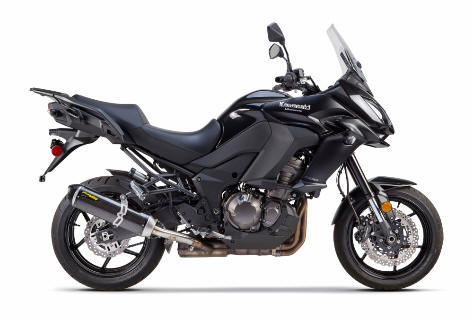 '15-'19 Versys 1000



S1R Series


005-4220405-S1 S1R Carbon Fiber Slip On '15-'19 Versys 1000 $630 SALE PRICE $458
005-4220407-S1B S1R Black Carbon Fiber Slip On '15-'19 Versys 1000 $650 SALE PRICE $471








'10-'16 Z1000 / '11-'19 Ninja 1000



Storm Series
005-27204D-HU Hurricane Carbon Fiber DUAL Slip On '11-'19 Ninja 1000 $805 SALE PRICE $599.95
005-27204D-CY Cyclone Carbon Fiber DUAL Slip On '11-'19 Ninja 1000 $920 SALE PRICE $699.95
005-27204D-TY Typhoon Carbon Fiber DUAL Slip On '11-'19 Ninja 1000 $1034 SALE PRICE $779.95




005-2720406DV S/O M-2 DUAL AL Z1000 '10-'16/ Ninja 1000 '11-'16 $735 SALE PRICE $510.99

005-2720407DV S/O M-2 DUAL CF Z1000 '10-'16/ Ninja 1000 '11-'16 $976 SALE PRICE $678.99

005-2720408DV S/O M-2 DUAL TI Z1000 '10-'16/ Ninja 1000 '11-'16 $976 SALE PRICE $678.99

BLACK SERIES Slipons


Sample Photo
005-2720406DV-B S/O M-2 BS AL DUAL Z1000 '10-'16/ Ninja 1000 '11-'19 $945 SALE PRICE $538.99
005-2720407DV-B S/O M-2 BS CF DUAL Z1000 '10-'16/ Ninja 1000 '11-'19 $1045 SALE PRICE $706.99
005-2720408DV-B S/O M-2 BS TI DUAL Z1000 '10-'16/ Ninja 1000 '11-'19 $1045 SALE PRICE $831.75