APPAREL RETURNS & EXCHANGES: When purchasing a Leather Suit, Gloves, or Boots, please do your best to choose the correct size. Since we cannot personally size you, measure you, or know what kind of fit you want, We WILL NOT recommend sizes for customers. It is your responsibility to chose the best size, to fit your needs. If at all possible, we recommend trying to find a local dealer, friend, or fellow racer who may have suits for you to try on before your purchase.
We want you to be 100% satisfied with your purchase. If your Suit/Gloves/Boots do Not Fit after you have received them, we will gladly exchange it for another size from the Same Manufacturer (within 7 days of Receiving Your Order). The customer will of course be responsible for ALL Shipping Charges (To & From) that incurred from this transaction.
IF you decide that you just want to send your order back AND NOT Exchange it for another size, there is of course a (Industry standard) 20% Re-Stocking Fee . You MUST obtain an RMA# before Returning your product. The shipping Dept. will Refuse any packages Without an RMA#. Your Package Will be returned back to you with No Credit Issued.

Alpinestars
(Suits, Travel Bags, Jackets, Boots,
Gloves, Knee Sliders, Back Protectors)




ICON
(Jackets & Gloves)
FREE SHIPPING ON ICON





- MOTO GP -


- SIDI Boots -
FREE SHIPPING ON SIDI BOOTS



Joe Rocket
(Suits, Gloves, Leather & Textile Jackets)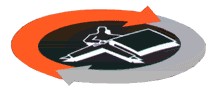 SPIDI


- AGV - IXS