ORDERS:
704-799-2192



BIKE SPECIFIC
PARTS PAGES
FOR NEW
'03-'22 Models
(Grom, Monkey
Z125, RC390,
R3, R1, R6,
ZX-10, ZX6
CBR's, GSX-R's
& more)



"VIC" Repeat
Customer Discount
Program
---
TOP SELLERS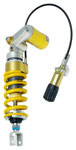 Ohlins Shocks,
Forks, & Dampers




Antigravity Superlight
Lithium Batteries
---
PRODUCT CATEGORIES

Air Filters
Engine Parts

Exhaust

Fairing Stay
Head Set Communications

Helmets
Mirrors / Mirror Block Off Plates
Race Stands

Radar Detectors

Radiator Hose Kits
Tank Traction Pads / Stomp Grip
Throttle Lock / Cruise Control
Tire Pressure Monitoring (TPMS)
Windscreens

Zombie Target

NecksGen

"VIC" Repeat
Customer Discount
Program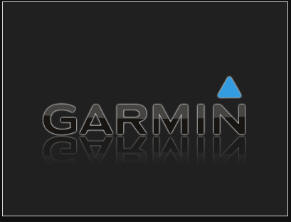 GARMIN VIRB ACTION CAMERA


WHAT IF THERE WAS AN HD ACTION CAMERA WITHOUT THE LIMITS OF
OTHER CAMERAS?

A CAMERA THAT FILMS SMARTER, LONGER? WOULD YOU TELL A BETTER STORY?

Meet VIRB, a true HD 1080p action camera with built-in Chroma™ display, up to 3 hr
battery and rugged, waterproof (IPX7*) design. Easily film exactly what you see.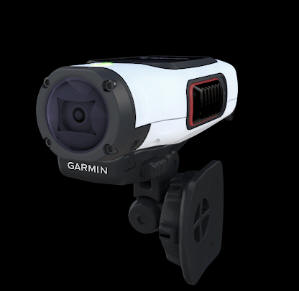 MADE TO DO
WHAT YOU DO

VIRB is designed to withstand every adventure, misadventure, double dog dare, near miss, epic feat and moments
of glory on the field, on the trail or in your backyard – and get up to do it again.


Add a microSD™ card
Add memory, tell more stories. One 64GB microSD card = over 7 hours of 1080p HD recording
(class 10 recommended. Card not included).

Mega battery
Best in class 2000mAh rechargeable Lithium-ion. Lasts up to 3 hours, recording at 1080p. And if you're still moving, this
power pack swaps out easy so the show can go on. And on. And on.


Rugged + Waterproof
Aerodynamic and built tough to survive bumps, drops and hits in air, on land and in water – incidental immersion for up to
30 minutes at a depth of 1 meter. Optional dive case protects to 50 meters.


1.4" Chroma Display
Hi-res color screen shows exactly what you're filming. Easily set-up, preview and play back. The display uses the sun's light
and stays on while the camera is on, but barely sips your battery. It's also your window to the menu, making quick work
of setting changes.

SUPERIOR IMAGE QUALITY
Sayonara, shaky. Goodbye, grainy. Thanks to built-in auto-enhancers, your footage looks awe-inspiring, even before you edit.

WideVü Lens
Catch your action, up close and personal or big-picture panoramic. This 9-element glass lens shoots in three modes: Wide, Medium
and Narrow.

Leading-edge extras
Shoot like a master without the film school tuition. High-tech features like Digital Stabilization and Lens Distortion Correction
improve every frame, automatically.

RECORD REALITY
Why just videotape when you can capture four dimensions? ANT+ connectivity lets you pair VIRB with other Garmin products to record your
heart rate, cadence, plus outside temperature.

VIRB Elite adds accelerometer, altimeter and high-sensitivity GPS, allowing you to include the data that matters to you. While Sky Diving, chart
your pulse before, during and after a jump. A pilot can chart altitude and speed. A custom recording profile called "Ski mode" can use the sensors
to automatically film the run, not the lift line.

KEEP DOING WHAT YOU'RE DOING
Leave the camera in its mount when you start and stop recording. ANT + connectivity lets you control VIRB remotely with compatible Garmin
devices, like cycling computers, watches and accessory remotes. VIRB Elite adds Wi-Fi® connectivity for control via smartphone, too.

Garmin Virb Action
Camera 1.4" Display

<Click on Photo to Enlarge>
Kit Includes

-True 1080p HD video recording with 16 MP CMOS image processor
-1.4" Chroma Display: High-res • Color • Easy setup, playback and adjustments
-2000mAh lithium-ion battery: Lasts up to 3 hours Rechargeable • Removable
-Still image capture: Photo Burst and Time Lapse
-Rugged, durable, waterproof (IPX7)*
-ANT+ wireless connectivity, for remote control via Garmin device
-Free VIRB Edit desktop software

DISCONTINUED

Garmin Virb Elite Action
Camera 1.4" Display

<Click on Photo to Enlarge>
Kit Includes

-True 1080p HD video recording with 16 MP CMOS image processor
-1.4" Chroma Display: High-res • Color • Easy setup, playback and adjustments
-2000mAh lithium-ion battery: Lasts up to 3 hours Rechargeable • Removable
-Still image capture: Photo Burst and Time Lapse
-Rugged, durable, waterproof (IPX7)*
-ANT+ wireless connectivity, for remote control via Garmin device
-Free VIRB Edit desktop software

VIRB ELITE ADDS
-High-sensitivity GPS accelerometer and altimeter
-Wi-Fi connectivity, for use with smartphone app

Sale Price $279.99 w/ Free Ground Shipping