ORDERS:
704-799-2192



BIKE SPECIFIC
PARTS PAGES
FOR NEW
'03-'22 Models
(Grom, Monkey
Z125, RC390,
R3, R1, R6,
ZX-10, ZX6
CBR's, GSX-R's
& more)



"VIC" Repeat
Customer Discount
Program
---
TOP SELLERS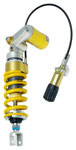 Ohlins Shocks,
Forks, & Dampers




Antigravity Superlight
Lithium Batteries
---
PRODUCT CATEGORIES

Air Filters
Engine Parts

Exhaust

Fairing Stay
Head Set Communications

Helmets
Mirrors / Mirror Block Off Plates
Race Stands

Radar Detectors

Radiator Hose Kits
Tank Traction Pads / Stomp Grip
Throttle Lock / Cruise Control
Tire Pressure Monitoring (TPMS)
Windscreens

Zombie Target

NecksGen

"VIC" Repeat
Customer Discount
Program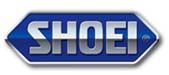 SHOEI HELMETS



SHOEI RF-1200

Around every corner is a brand new adventure, and with that comes the uncontrollable desire to push the limits while exploring the exciting unknown. We at SHOEI know that feeling quite well, which is precisely why we never stop pushing progression within our line of premium motorcycle helmets. Enter the all-new RF-1200. With a world-class team of designers and engineers leading the charge, SHOEI utilized its 55-year wealth of knowledge, state-of-the-art wind tunnel facility, proprietary materials, and the industry's most stringent quality assurance practices to develop the next-generation RF. A lighter, more compact, streamlined helmet with next-level functionality, SHOEI's RF-1200 has evolved the pursuit of perfection to an all-new level.

SHOEI RF-1200 Replicas / Graphics - $589.99-626.99
SHOEI RF-1200 Solids - $485.99-$498.99
>> FREE SHIPPING ON RF-1200 (lower 48 states)

>>
<<
Click Helmet to View FULL Line of Shoei RF-1200 Models
All New Models Now Available


SHOEI X-TWELVE (X-12)
Top of the line performance! A study in safety design, ventilation and aerodynamic engineering. Wind tunnel tested for reduced drag to diminish rider fatigue.. Unmatched ventilation with internal channels and exhaust ports throughout the helmet.Shoei has created one of their most technologically advanced helmets, the X-Twelve. It is top of the line and one of the finest helmets out there. The X-Twelve was put through wind tunnel tests and race condition tests to optimize airflow and ventilation. Shoei, through those tests, placed an Aero edge spoiler on the rear of the helmet to reduce drag and lift, for maximum comfort while riding. Shoei used high performance fiber materials as well as very elastic organic fibers to create the shell for the X-Twelve, so the helmet is super lightweight, reducing neck fatigue when riding. If a rider wants a helmet that surpasses all other helmets in comfort and style, the X-Twelve from Shoei is top of the line!

SHOEI X-TWELVE Replicas / Graphics - $839.99
>> FREE SHIPPING ON X-12 (lower 48 states)
>>

<<
Click Helmet to View FULL Line of Shoei X-TWELVE (X-12) Models
All New Models Now Available
SHOEI X-FOURTEEN (X-14)
The difference between a race win and second-place finish can be decided by mere milliseconds, which is precisely why World Champions like Marc Marquez choose the all-new SHOEI X-Fourteen to help shave time off of every lap. Track certified by the fastest rider on the planet, the X-Fourteen is a proven race weapon for those who aren't willing to sacrifice a single detail when it comes to high-end performance. Like the handcrafted race bikes that dominate MotoGP's premiere racing circuits, every detail of the X-Fourteen was carefully designed, tested and fine-tuned until this final, uncompromised masterpiece was born. The X-Fourteen—When milliseconds count.

SHOEI X-FOURTEEN Replicas / Graphics - $849.99-$889.99
SHOEI X-FOURTEEN Solids - $731.99-$742.99
>> FREE SHIPPING ON X-14 (lower 48 states)

>>
<<
Click Helmet to View FULL Line of Shoei X-FOURTEEN (X-14) Models
All New Models Now Available


SHOEI Neotec
With the popularity of sport and adventure touring at an all-time high, the advancement of the incredibly versatile modular helmet segment was a must for SHOEI engineers. Though still a respected part of our 2012 helmet lineup, the Multitec's modular design was used as a backbone, analyzed with scrupulous eyes, and tweaked ever so slightly to yield the most progressive flip-up helmet on the market today—the all-new Neotec. Boasting improved shell aerodynamics, a wider and taller field of vision, a reduction in wind noise, an internal sun shield, and a fully removable, washable and replaceable liner system, the Neotec is the next level of modular helmet design for today's hybrid motorcyclists.

Shoei Neotec Replicas / Graphics - $752.99 >> FREE SHIPPING (lower 48 states)
Shoei Neotec Solids - $648.99-$662.99 >> FREE SHIPPING (lower 48 states)

>>
<<
Click Helmet to View FULL Line of Shoei Neotec Models
All New Models Now Available



SHOEI GT-Air
Can you hear that? That's the call of the open road. Few things in life can match the unbridled thrill of mounting your steed and spending the day exploring your surroundings while Mother Nature's elements rush by. And though the unknown is often a welcomed part of the adventure, SHOEI's all-new GT-Air makes it easier to adapt to the ever-changing conditions that lie ahead. Features like the convenient flip-down internal sun shield, free-flowing yet easily adjustable ventilation system, superior aerodynamics, and Pinlock Anti-Fog System ensure greater comfort and thus more time in the saddle than ever before. So what are you waiting for? Answer the call of the open road in SHOEI's first internal sun shield-equipped full-face helmet—the progressively stylish GT-Air.

Shoei GT-Air Replicas / Graphics - $670.99 >> FREE SHIPPING (lower 48 states)
Shoei GT-Air Solids - $549.99-$579.99 >> FREE SHIPPING (lower 48 states)

>>
<<
Click Helmet to View FULL Line of Shoei GT-Air Models
All New Models Now Available





SHOEI RF 1100
The brand new Shoei RF-1100 was designed for the rider who demands exceptional quality, function and features. The cheek pads are completely removable and washable. This Shoei helmet has less wind drag and a larger eye-port. After extended research and testing, Shoei helmets increased the ventilation and fine-tuned the exhaust ports.

Construction: AIM+ (Advanced Integrated Matrix Plus) materials
Weight: 3.32 lbs/1510 grams
Standard: DOT-218, Snell M2005


SHOEI RF 1100 Solids - $477.99-501.99
>> FREE SHIPPING ON RF1100 (lower 48 states)

>>

<<
Click Helmet to View Full Line of Shoei RF1100 Models

All New Models Now Available



SHOEI VFX-W
Construction: AIM+ (Advanced Integrated Matrix Plus) materials
Weight: 3.32 lbs/1510 grams
Standard: DOT/Snell M2010

>>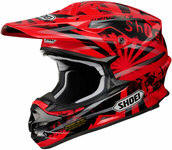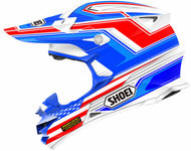 <<
Click to see more products available
SHOEI VFX-W Off Road Starting at only - $463.99

All New Models Now Available





SHOEI Qwest
Construction: AIM+ (Advanced Integrated Matrix Plus) materials
Weight: 3.644 lbs/1653 grams
Standard: DOT/Snell M2010

>>



<<
Click to see more products available

SHOEI QWEST Graphics Starting at only - $492.99
SHOEI QWEST Solids Starting at only - $366.99
All New Models Now Available




SHOEI Hornet X2
Construction: AIM+ (Advanced Integrated Matrix Plus) materials
Weight: 3.99 lbs/1813 grams
Standard: DOT/Snell M2015

>>

<<
Click to see more products available
SHOEI Hornet X2 ALL Road Starting at only - $594.99

All New Models Now Available


SHOEI RF-SR
Construction: AIM+ (Advanced Integrated Matrix Plus) materials
Weight: TBD
Standard: DOT/Snell 2015

>>
<<
Click to see more products available
SHOEI RF-SR Sale Price - $399

All New Models Now Available




To ensure proper sizing of your SHOEI Helmet, please do the following:
Take a head measurement with a cloth tape measure.
Wrap tape measure around your head one inch above your eyebrows, directly above your ears and to the widest area at the back of your head.
Look up your size on the charts below.
Shoei Sizing Chart
| | | | | | | | |
| --- | --- | --- | --- | --- | --- | --- | --- |
| 20 1/8 - 20 5/8 | 20 ¾ - 21 3/8 | 21 ½ - 22 | 22 1/8 - 22 ¾ | 22 7/8 - 23 ½ | 23 5/8 - 24 3/8 | 24 ½ - 25 | 25 1/8 - 25 7/8 |
| XXS | XS | SM | MD | LG | XL | XXL | XXXL |