ORDERS:
704-799-2192



BIKE SPECIFIC
PARTS PAGES
FOR NEW
'03-'19 Models
(Grom, Z125, RC390,
R3, R1, R6,
ZX-10, ZX6
CBR's, GSX-R's
& more)



"VIC" Repeat
Customer Discount
Program
---
TOP SELLERS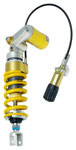 Ohlins Shocks,
Forks, & Dampers




Antigravity Superlight
Lithium Batteries
---
PRODUCT CATEGORIES

Air Filters
Engine Parts

Exhaust

Fairing Stay
Head Set Communications

Helmets
Mirrors / Mirror Block Off Plates
Race Stands

Radar Detectors

Radiator Hose Kits
Tank Traction Pads / Stomp Grip
Throttle Lock / Cruise Control
Tire Pressure Monitoring (TPMS)
Windscreens

Zombie Target

NecksGen

"VIC" Repeat
Customer Discount
Program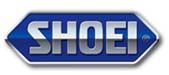 SHOEI VFX-W HELMETS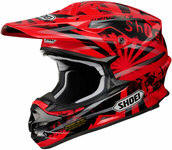 SHOEI VFX-W Helmets


With so many helmet options available to the motocross and off-road riding and racing communities, SHOEI takes great pride in the fact that more top riders prefer the groundbreaking VFX-W over all others. The absolute pinnacle of off-road helmets, the VFX-W is the result of countless hours of conceptualization, R&D, and testing with the most hard-nosed critics of all, our professional racing team. With top pros like Kevin Windham, Josh Grant, Josh Strang, and Destry Abbott leading the charge, the VFX-W is drenched in state-of-the-art features, and absolutely no stone was left unturned during its development. If you're looking for a new lid to hit the track or trail, look no further

Features:
AIM+ Shell Construction
Shoei's proprietary AIM+ technology. This process combines fiberglass with organic fibers that are so strong that they can only be cut with a laser. The end result is a stronger, lighter shell that will absorb and distribute the force of an impact safely and efficiently.
Dual-Layer EPS Liner
•Dual layer liner yields enhanced impact absorption by adjusting thickness and density in key areas
•Inner liner features air channels for efficient cooling
•Impact-absorbing EPS liner throughout the entire chin bar

V-430 "Sleek" Visor
•Developed by Shoei's sponsored riders
•Lengthened for additional protection from sun and roost
•Adjustment slot lengthened for greater versatility
•Plastic hardware is utilized for easier visor breakaway during impact
•Includes a matte black strip to reduce glare

3D Max-Dry Liner System
•Polyurethane foam pads are three dimensionally formed for a perfect fit
•Proprietary synthetic fiber absorbs and exhausts sweat 2X faster than conventional nylon
•Liner is removable, adjustable, and washable

Emergency Quick Release System (EQRS)
•Mechanical tabs disengage cheek pads for easy removal by emergency medical personnel
•Helmet can be removed with minimum load to rider in emergency situations

Ventilation System
•Improved air intakes are located in mouthpiece, forehead, and through scoops directing air into EPS liner
•Seven exhaust ports dispel hot air from the rear of the helmet
•Vent openings are covered by wire mesh to prevent dirt from entering liner
"Sleek" Mouthpiece
•Wire mesh screen helps prevent roost from entering the mouthpiece
•A strip of AIM+ shell material reinforces mesh screen and helps to reduce chances of larger intrusions
•Sleek mouthpiece directs cooling air through a removable and washable foam filter


SHOEI VFX-W Off Road Starting at only - $463.99
Click to view All Available Helmets MODELS ->>
>> FREE SHIPPING (lower 48 states)

To ensure proper sizing of your SHOEI Helmet, please do the following:
Take a head measurement with a cloth tape measure.
Wrap tape measure around your head one inch above your eyebrows, directly above your ears and to the widest area at the back of your head.
Look up your size on the charts below.
Shoei Sizing Chart
| | | | | | | | |
| --- | --- | --- | --- | --- | --- | --- | --- |
| 20 1/8 - 20 5/8 | 20 ¾ - 21 3/8 | 21 ½ - 22 | 22 1/8 - 22 ¾ | 22 7/8 - 23 ½ | 23 5/8 - 24 3/8 | 24 ½ - 25 | 25 1/8 - 25 7/8 |
| XXS | XS | SM | MD | LG | XL | XXL | XXXL |