ORDERS:
704-799-2192



BIKE SPECIFIC
PARTS PAGES
FOR NEW
'03-'22 Models
(Grom, Monkey
Z125, RC390,
R3, R1, R6,
ZX-10, ZX6
CBR's, GSX-R's
& more)



"VIC" Repeat
Customer Discount
Program
---
TOP SELLERS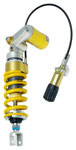 Ohlins Shocks,
Forks, & Dampers




Antigravity Superlight
Lithium Batteries
---
PRODUCT CATEGORIES

Air Filters
Engine Parts

Exhaust

Fairing Stay
Head Set Communications

Helmets
Mirrors / Mirror Block Off Plates
Race Stands

Radar Detectors

Radiator Hose Kits
Tank Traction Pads / Stomp Grip
Throttle Lock / Cruise Control
Tire Pressure Monitoring (TPMS)
Windscreens

Zombie Target

NecksGen

"VIC" Repeat
Customer Discount
Program




COMPARE & CONSIDER…
HIGHER/FASTER CONDITIONING TEMPERATURES, 150F, 30-45 MINS.
1 THERMOSTAT PER BLANKET TO INSURE CONSISTENT TIRE HEATING
NO DROOP THERMOSTATS MAINTAIN CONSTANT TEMPERATURE
LIGHTER AND THINNER BLANKETS FOR EASIER FITTING.
TIRE/FENDER TIRE COZIES THAT COMPLETELY INSULATE TIRE/WHEEL ASSEMBLY FROM HEAT ROBBING WIND AND SURROUNDING TEMPERATURES, SIMPLE, HEAVY DUTY, 16 GAUGE, 8 FOOT LONG POWER CORDS, WITH NO SWITCHES, LIGHTS, CONNECTORS OR TRANSFORMERS TO BREAK DOWN.
ONE YEAR'S WARRANTY ON MFR'S DEFECTS
*PRE-HEATED TIRES IMPROVE YOUR RACING PERFORMANCE.
Sale Price - $329
GO HOT INTO TURN ONE..AND LIVE.
COLOR OPTIONS; YELLOW
KIT COMES COMPLETE WITH PLUG-INS, BLANKETS AND A CARRYING BOX.