ORDERS:
704-799-2192



BIKE SPECIFIC
PARTS PAGES
FOR NEW
'03-'22 Models
(Grom, Monkey
Z125, RC390,
R3, R1, R6,
ZX-10, ZX6
CBR's, GSX-R's
& more)



"VIC" Repeat
Customer Discount
Program
---
TOP SELLERS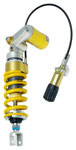 Ohlins Shocks,
Forks, & Dampers




Antigravity Superlight
Lithium Batteries
---
PRODUCT CATEGORIES

Air Filters
Engine Parts

Exhaust

Fairing Stay
Head Set Communications

Helmets
Mirrors / Mirror Block Off Plates
Race Stands

Radar Detectors

Radiator Hose Kits
Tank Traction Pads / Stomp Grip
Throttle Lock / Cruise Control
Tire Pressure Monitoring (TPMS)
Windscreens

Zombie Target

NecksGen

"VIC" Repeat
Customer Discount
Program








Cardo Communication Systems Sound by JBL



Dynamic Mesh Communications (DMC) solves all Bluetooth traditional pains and turns PACKTALK BOLD into the most capable
motorcycle communication system in the world. it even gets better the more units you add to the pack. With more than 3 years in
the market, DMC is the only tried and tested mesh communication system available today.

Cardo units are the thinnest top-of-the-range motorcycle communication systems out there. We design them to decrease air
resistance and reduce turbulence.

Remote control your Cardo unit from your smartphone
Cardo Connect unlocks the full potential of your Cardo units. Configure your units on the go! Plus enjoy remote control operation
from the screen of your smartphone.

Sound by JBL
Founded more than 70 years ago JBL has been a magnet for audiophiles of every generation. From concert halls to cinemas, to
home entertainment and on the go, JBL is synonymous with audio excellence and innovation. A synergy of passion Music and
motorcycling are both great passions. Cardo-JBL partnership delivers - for the very first time - an ultimate listening experience
whether you are tackling a mountain pass or just zooming down the freeway.




PACKTALK NEO

Sound by JBL
FEATURES:
- Bluetooth 5.2
- FM Radio
- Groups up to 15 riders
- Range between riders up to 1.6km/1mile
- Connect to your phone & GPS simulatneously
- Dynamic Mesh Communcation
- Sound by JBL
- Over-the-air software updates
- Waterproof
- USB type-C
- Multilingual status announcements
- Universal Bluetooth connectivity with other brands of headsets
- Talk time: 13 hours
- Charge time: up to 2 hours
- Fast charging: 2 hours talk time after 20 min. charge
- Standby time: 10 days
- 2-Year Warranty

PACKTALK NEO Single Kit (PTN00001) RETAIL $489 SALE PRICE $319.95

PACKTALK NEO DUO Kit (PTN00101) RETAIL $700 SALE PRICE $589.95



PACKTALK EDGE

Sound by JBL
FEATURES:
- 2nd Generation Dynamic Mesh Communication (DMC) pairing up to 15 riders
-- Rider-to-rider Range: up to 1 mile / 1.6 km
-- DMC group Range: up to 5 miles / 8km
- Bluetooth 5.2 technology
- Talk time: 13 hours
- Charge time: up to 2 hours
- Fast charging: 2 hours talk time after 20 min. charge
- Standby time: 10 days
- FM Radio w/ RDS & 6-station memory
- 2 Bluetooth channels to connect w/ phone/GPS devices
- Unique roller-wheel interface & control panel for intuitive operation
- Auto-healing connection to avoid re-pairing when a connection is lost
- Automatic Volume Control can automatically adjust your sound based on the
outside ambient noise
- Natural Voice Operation allows for "Hey Cardo" functionality instead of using
buttons
- Air Mount system provides simple, easy & secure magnetic mounting from
your PackTalk Edge to the mount kit on your helmet
- Multilingual status announcements
- Over-the-air software updates
- JBL 40mm stereo speakers

PACKTALK EDGE (PT200001) RETAIL $500 SALE PRICE $389.95

PACKTALK EDGE DUO Kit (PT200101) RETAIL $900 SALE PRICE $699.95



PACKTALK SLIM

Sound by JBL
FEATURES:
- DMC Communication range (line of sight)
-- Full 15-way bike-to-bike conferencing at a range of up to 1600 meters (1 mile)
between each rider (rider groups may span 5 miles total)
- Waterproof
- Spray & dustproof
- Unique design including an ultra slim control unit & a concealed rear mounted unit
- Includes (2) different control unit and battery pack mount styles to accommodate
different helmets
- Bluetooth 4.1 technology
- 2 Bluetooth channels to connect w/ phone/GPS devices
- Stereo Bluetooth (A2PD) for wireless music streaming w/ music sharing
between rider & passenger
- Digital sound processing for audio performance
- Customizable speaker volume (through AGC) for different ambient noise levels
- Interchangeable hybrid & corded microphones
- Phone features include: make/receive/reject calls, speed dial, conference call
with intercom
- Click-to-link for spontaneous intercom conversations
- Talk time: 13 hours
- Built-on FM Radio w/ RDS & radio sharing
- 6 built-on FM radio presets, auto scan, and seek
- Parallel audio streaming so music & GPS instructions continue during
intercom calls
- Cardo Gateway for intercom with non-Cardo headsets
- Multilingual setting menu & voice announcements
- Customize setting & software updates through Cardo Community
- Cardo Smartset app: Android & iOS compatible
- JBL 40mm stereo speakers


PACKTALK SLIM (PTS00001) RETAIL $500 SALE PRICE $339.95

PACKTALK SLIM DUO (PTS00101) RETAIL $800 SALE PRICE $599.95



FREECOM 4X

Sound by JBL
FEATURES:
- Ability to connect up to 4 riders at a range of .75 miles
- Slim, compact design
- Waterproof
- Includes (2) different control unit and battery pack mount styles to accommodate
different helmets
- Easy-to-use control wheel
- Bluetooth 5.2 technology
- Natural Voice Operation allows for "Hey Cardo" functionality instead of using
buttons
- 2 Bluetooth channels to connect w/ phone/GPS devices
- Live Bluetooth intercom feat. auto-reconnect
- Phone features include: make/receive/reject calls, speed dial, conference call
with intercom
- Automatic Volume Control can automatically adjust your sound based on the
outside ambient noise
- USB type-C connection
- Talk time: 13 hours
- Built-on FM Radio w/ RDS
- Cardo Gateway for intercom with non-Cardo headsets
- Multilingual status announcements
- Over-the-air software updates
- Cardo Connect app compatible with Android & iOS
- JBL 40mm stereo speakers
- Universal connectivity


FREECOM 4X Headset Single (FRC4X003) RETAIL $400 SALE PRICE $269.95

FREECOM 4X Headset DUO Kit (FRC4X103) RETAIL $679 SALE PRICE $499.95