ORDERS:
704-799-2192



BIKE SPECIFIC
PARTS PAGES
FOR NEW
'03-'22 Models
(Grom, Monkey
Z125, RC390,
R3, R1, R6,
ZX-10, ZX6
CBR's, GSX-R's
& more)



"VIC" Repeat
Customer Discount
Program
---
TOP SELLERS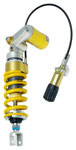 Ohlins Shocks,
Forks, & Dampers




Antigravity Superlight
Lithium Batteries
---
PRODUCT CATEGORIES

Air Filters
Engine Parts

Exhaust

Fairing Stay
Head Set Communications

Helmets
Mirrors / Mirror Block Off Plates
Race Stands

Radar Detectors

Radiator Hose Kits
Tank Traction Pads / Stomp Grip
Throttle Lock / Cruise Control
Tire Pressure Monitoring (TPMS)
Windscreens

Zombie Target

NecksGen

"VIC" Repeat
Customer Discount
Program





DEALER INQUIRES
If you would like to get setup as a Dealer w/ Hard Racing and Receive Dealer Pricing.... all we need is for you to:

- Must be an actual Motorcycle Parts and Accessories reseller

- Fax Us your STATE Business License & Federal Tax I.D. # 704-799-0139 - Fax (Sorry, resale certificates are not acceptable)
- Once you have Faxed these Two Documents over, Then call (704-799-2192) or E-Mail to confirm we received them.

- Each of our Products have different Profit margins, and pricing points. Thus, we don't have a Dealer Price List.
- All Dealer Pricing Inquiries are handled through E-Mail . This way you have it in writing, and so do we.
We usually reply back Within a few minutes of receiving your E-Mail . If you try and call for dealer pricing you will only delay the process, since the Sales Staff that answers the phone are ONLY setup to help Retail Customers. The Staff that replies to the E-Mail , also Takes care of the dealer accounts.
- Once you have confirmed what you would like to order, and confirmed the Price via E-Mail , then call us to place the order.
- We do NOT drop ship to dealers. Please don't ask us to ship to any other address than what is listed on your Business License.

- There is a $300 Minimum order for All Dealers. And $1200/ in annual Sales
(Sorry, we just get too many Calls looking to Buy a few small products for personal purchases)

- Methods of Payment -Visa / MC / Discover / Certified Check / Money Order (Sorry, NO COD's )
- We do NOT sell to Dealers, Any Products Distributed by Parts Unlimited / LeMans Corp. Parts Unlimited Drag Specialties, Slippery, Thor, ThorMX ,Moose, Moose Racing, Moose Utility Division, Moose ATV Hunting Products, Python, ICON, Trukke, Wingleader, Z1R, Arctiva, AMS Tires, or anything else Brad Bitches about.)