ORDERS:
704-799-2192



BIKE SPECIFIC
PARTS PAGES
FOR NEW
'03-'22 Models
(Grom, Monkey
Z125, RC390,
R3, R1, R6,
ZX-10, ZX6
CBR's, GSX-R's
& more)



"VIC" Repeat
Customer Discount
Program
---
TOP SELLERS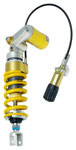 Ohlins Shocks,
Forks, & Dampers




Antigravity Superlight
Lithium Batteries
---
PRODUCT CATEGORIES

Air Filters
Engine Parts

Exhaust

Fairing Stay
Head Set Communications

Helmets
Mirrors / Mirror Block Off Plates
Race Stands

Radar Detectors

Radiator Hose Kits
Tank Traction Pads / Stomp Grip
Throttle Lock / Cruise Control
Tire Pressure Monitoring (TPMS)
Windscreens

Zombie Target

NecksGen

"VIC" Repeat
Customer Discount
Program




BMW GS-911 Wifi SERVICE TOOLS
** FREE EXPRESS SHIPPING **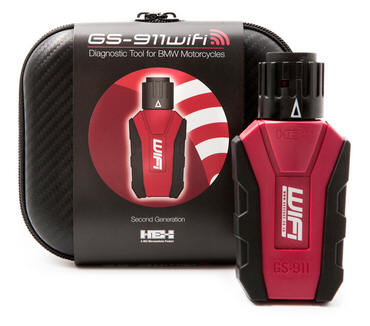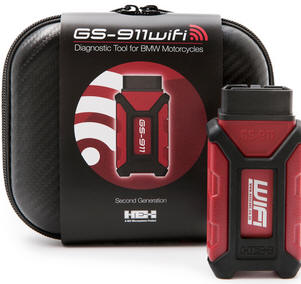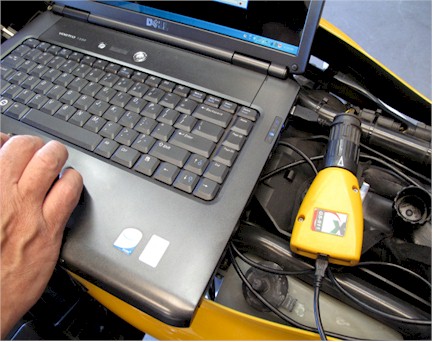 VIEW PRODUCT VIDEO >>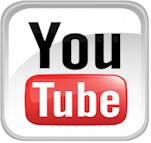 <<

GS-911 Wifi Enthusiast Version (Up to 10 VINS) ON SALE $399 IN STOCK

GS-911 Wifi Professional Version (Unlimited VINS) ON SALE $749 IN STOCK


GS-911 Diagnostic Tool for BMW Motorcycles - ** FREE EXPRESS SHIPPING **
The GS911 enthusiast is a specialized tool consisting of an intelligent electronic interface in combination with Windows software. Also available is mobile software for most mobile phones, including Blackberry. This in particular makes the tool portable enough to take on any trip.

-- Read & Clear Fault Codes
-- Connect via WIFI or USB
-- Works on PC, MAC & Mobile Devices
-- Access HEX Cloud with WIFI Router & Internet Browser


NOTE: Hard Racing is an Authorized Hexcode Retailer, and only sells GENUINE HEXCODE GS911 Diagnostic Tools.
Please be aware there are other companies out there selling Fake China Knock-offs.
Take caution. Those Fake Models can permanently damage your bikes ECU
Remove Rev. Limit (S1000RR) after reaching 500km.
Enables you to remove Rev Limit, once you have reached 500 km.
Reset Service Reminders
Enables you to remove and set service reminders.

Read Diagnostic Fault Codes
This shows the Fault codes and text descriptions of the faults stored on the Electronic Control Unit.

Shows ECU information
See hardware and software versions, manufacturing dates, and other manufacturer related data.

Clears Diagnostic Fault Codes
Enables you to erase fault codes once the problem has been fixed.

Recalibrate Idle Actuation
Reset the idle stepper actuators on R-series


The Windows PC software
works with both the GS911usb and GS-911blu interfaces
This is the main software for the GS-911 product. It works with both the GS-911usb and GS-911blu hardware interfaces, and connects to the PC through USB. Advanced Windows users can us the Bluetooth connection (if they have one available on their PC/Laptop) to connect to the GS-911blu interface (instead of the USB), giving you the freedom of a wireless connection...
This Device Does work with Windows 7 - 32 bit & 64 bit

The GS911 Mobile software
works with only the GS-911blu interface There are several different versions of the Mobile software, intended to run on their respective different hardware platforms. These versions are:
Windows Mobile ( for all devices running Win Mobile OS, versions 5 & 6)
BlackBerry (for all BlackBerry devices)
Java Midlet ( for all JSR-82 compliant phones - these are your typical Nokia, Sony-Ericsson, Motorola, Samsung etc... (pretty much all that are not Win Mobile or Blackberry - and to test whether your mobile is JSR-82 compliant, there is a freely downloadable application to test your mobile phone/device)




NOTE: Hard Racing is an Authorized Hexcode Retailer, and only sells GENUINE HEXCODE GS911 Diagnostic Tools.
Please be aware there are other companies out there selling Fake China Knock-offs.
Take caution. Those Fake Models can permanently damage your bikes ECU


VIEW PRODUCT VIDEO >>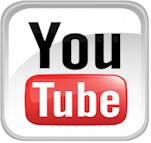 <<



PLEASE NOTE: Only the WI-FI model works on Additional Models over & beyond the USB model
The GS911 Wifi new generation diagnostic tool for BMW motorcycles.
It is compatible with the latest Generation of K001 chassis BMW motorcycles:
(K1600GT/GTL, R1200GS LC, R1200GS Adv LC, R1200RT-LC, C-Evolution, 2015+ R1200R, R1200RS,
S1000R, S1000RR/all years and the S1000XR.
This product is also backward compatible and supports ALL the previous models of BMW motorcycles
that have the round 10pin diagnostic connector!
It is compatible with the GS-911 Windows PC software for Windows XP to Windows 10 (32 & 64 bit).
It can also connect to ANY device with a browser and wifi to deliver Emergency Functionality:
(ECU information, reading & clearing of Fault Codes, Engine real-time (live) data) - typically Android, iPads, iPhones, Windows Phone 7 & 8 etc...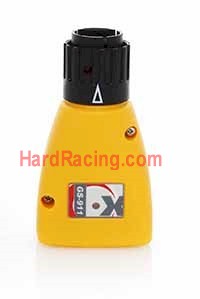 GS-911 usb - DISCONTINUED

Here are Models that are supported by GS-911 usb model ONLY

F-Series:
F800S, F800ST, F800GS, F800R, F800GT
F700GS
F650GS (2008+ 2 cylinder)
F650GS, F650GS/Dakar, F650CS (single- & 2-spark on all models)
S-Series:
S1000RR Thru 2014 ONLY ( 2015 + require Wifi Model )
Enables you to remove Rev Limit, once you have reached 500 km.


R-Series:
HP2 Enduro, HP2 Megamoto, R1200GS, R1200GS Adventure, R1200RT, R1200R, R1200ST, R1200S, R1200S HP2, R Nine T
R1200C, R1200CL, (single- & twin-spark on all models)
R1150GS/Adventure, R1150RT, R1150R, R1150RS (single- & twin-spark on all models)
R1100S (single- & twin-spark)
R850C, R850R, R850RT

K-Series:
K1300GT, K1300R, K1300S
K1200GT, K1200R, K1200R Sport, K1200S, K1200LT, K1200GT (non-CAN), K1200RS

C-Series:
C1, C1-200, C600 Sport, C650GT

G-Series:
G650 XChallenge, G650 XCounty, G650 XMoto
G650GS, G650GS Sertao
G450X

NOTE: Hard Racing is an Authorized Hexcode Retailer, and only sells GENUINE HEXCODE GS911 Diagnostic Tools.
Please be aware there are other companies out there selling Fake China Knock-offs.
Take caution. Those Fake Models can permanently damage your bikes ECU