ORDERS:
704-799-2192



BIKE SPECIFIC
PARTS PAGES
FOR NEW
'03-'20 Models
(Grom, Monkey
Z125, RC390,
R3, R1, R6,
ZX-10, ZX6
CBR's, GSX-R's
& more)



"VIC" Repeat
Customer Discount
Program
---
TOP SELLERS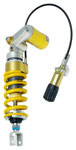 Ohlins Shocks,
Forks, & Dampers




Antigravity Superlight
Lithium Batteries
---
PRODUCT CATEGORIES

Air Filters
Engine Parts

Exhaust

Fairing Stay
Head Set Communications

Helmets
Mirrors / Mirror Block Off Plates
Race Stands

Radar Detectors

Radiator Hose Kits
Tank Traction Pads / Stomp Grip
Throttle Lock / Cruise Control
Tire Pressure Monitoring (TPMS)
Windscreens

Zombie Target

NecksGen

"VIC" Repeat
Customer Discount
Program




DION DEVICE - BRAKE LEVER GUARD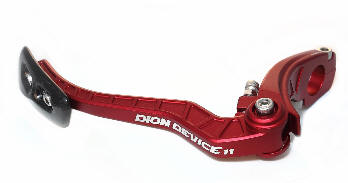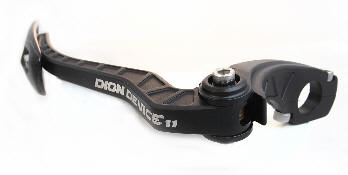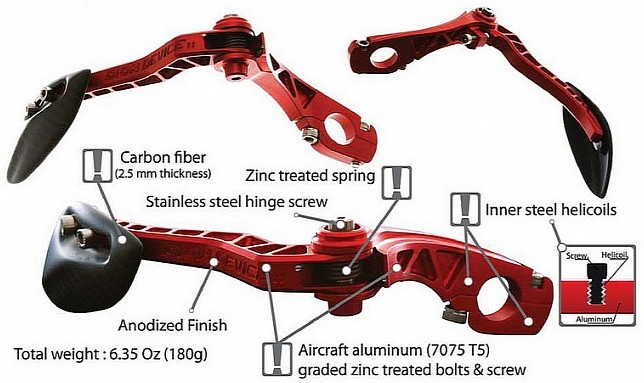 Dion Device is a rider protection device company started in Quebec Canada. The creator Stephane Dion was
on a personal mission when he developed the Dion Device. He not only wanted to make an incredible product
he needed to fulfill a promise he made to his close personal friend and legendary racer Michele Mercier. In 2005
Max Mercier (son of Michele Mercier) had a tragic crash in Snannonville and was killed. Having raced himself
Stephane understood that this could have been avoided and he made a solemn promise to Michele to stop the
madness and so began the development of the original Dion Device, the Max Guard. For the next year Stephane
endured many sleepless nights in pursuit of a remedy to front brake lever related accidents. He had a personal
concern also, his own son 16 year old Jeffrey Dion, was actively pursuing a road racing career of his own. After
three long years of prototypes, design improvement and product development and testing the Max Guard (original name)
became a reality. Stephane filed his patent and made 5 working Max Guard samples in pursuit of getting them mounted
on a high-profile racers motorcycle.

It was around this time Ken Baker and Chris Killen, friends and colleagues of Stephane, came on board to help form the
Dion Device company and assist Stephane in getting get his device on a race bike and into production. They have been
instrumental in developing the product from prototype into a production based product. The drive to accomplish this is
to make the device readily available to any rider or racer who wants to avoid accidental front brake lever incidents and
the inherent danger these types of accidents create. These three have now brought the Dion Device to market in partnership
with LeoVince USA to make them available to dealers and the riding and racing public throughout North America.


The Dion Device Brake Lever Guard is not specific to any one bike. Some models require only minor modification
or adjustment. For more detail please refer to Installation guides.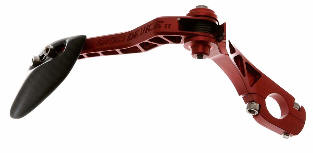 Dion Device


Competitive Advantage
-Patented Design
-Made in North America
-Inside out mounting
-Does not create new negative dynamic in the event of crash
-Replaceable parts if minor crash
-Adjustability for different bars, levers, and fairings
-Superior master cylinder and handle bar protection
-Help reduced riders fingers from getting trapped during a slide

Sale Price Starts at - $159.95 DISCONTINUED

Please CHECK OUT >> DRIVEN BRAKE GUARDS


The Dion Device Brake Lever Guard is not specific to any one bike. Some models require only minor modification
or adjustment. For more detail please refer to Installation guides.


Installation Guides