ORDERS:
704-799-2192



BIKE SPECIFIC
PARTS PAGES
FOR NEW
'03-'22 Models
(Grom, Monkey
Z125, RC390,
R3, R1, R6,
ZX-10, ZX6
CBR's, GSX-R's
& more)



"VIC" Repeat
Customer Discount
Program
---
TOP SELLERS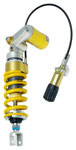 Ohlins Shocks,
Forks, & Dampers




Antigravity Superlight
Lithium Batteries
---
PRODUCT CATEGORIES

Air Filters
Engine Parts

Exhaust

Fairing Stay
Head Set Communications

Helmets
Mirrors / Mirror Block Off Plates
Race Stands

Radar Detectors

Radiator Hose Kits
Tank Traction Pads / Stomp Grip
Throttle Lock / Cruise Control
Tire Pressure Monitoring (TPMS)
Windscreens

Zombie Target

NecksGen

"VIC" Repeat
Customer Discount
Program




Arrow Exhaust Systems


2009/2011 HONDA CBR600RR
Arrow Exhaust was a company born to produce racing parts. Since 2000 Arrow Exhaust won more than 20 World Titles, in SBK, SS, MX, SuperMoto (Everts, Seel, Corser, Charpentier, Toseland and others won with Arrow Exhaust!). In 2008 we added 3 more Crowns: MX1 World Championship, with David Philippaerts, in S2 World Championship with Adrien Chareyre and SS World Championship with Andrew Pitt.

Research in races has always a strong effect on Arrow Exhaust's products, leading to development of a new line of systems for the most powerful SportBikes and of a new line of exhausts for maxiscooters. All the products are being developed together with European Certification Companies. In 2007 Arrow Exhaust got the approval for his Environmental Management System, according to ISO 14001 standards.

The plant is being fullfilled with high-tech machinery, able to match quality, effectiveness, efficency of the production process. Also, a new tool-making department waws established.

Production is not limited to aftermarket exhausts. Most important motorcycling brands share with us development and production of OE systems and special parts (among these: Aprilia, Husqvarna, MV Agusta, Triumph).

An important and challenging activity is to be present in the most important motorcycling worldwide exhibitions: we would like to mention just two of these: EICMA in Italy and Dealer Expo, in Indianapolis, the USA. There we can meet and discuss with our customers, supplier and motorcycling fans.

A 20-years-lasting experience witnesses that Arrow Exhaust is a dynamic-driven company, with a young mind headed towards the things to come in the next future. Just a last comment: we're among the most important companies in this market.
PLEASE E-Mail or CALL FOR EXCELLENT PRICING