ORDERS:
704-799-2192



BIKE SPECIFIC
PARTS PAGES
FOR NEW
'03-'22 Models
(Grom, Monkey
Z125, RC390,
R3, R1, R6,
ZX-10, ZX6
CBR's, GSX-R's
& more)



"VIC" Repeat
Customer Discount
Program
---
TOP SELLERS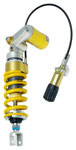 Ohlins Shocks,
Forks, & Dampers




Antigravity Superlight
Lithium Batteries
---
PRODUCT CATEGORIES

Air Filters
Engine Parts

Exhaust

Fairing Stay
Head Set Communications

Helmets
Mirrors / Mirror Block Off Plates
Race Stands

Radar Detectors

Radiator Hose Kits
Tank Traction Pads / Stomp Grip
Throttle Lock / Cruise Control
Tire Pressure Monitoring (TPMS)
Windscreens

Zombie Target

NecksGen

"VIC" Repeat
Customer Discount
Program




M4 "The Future of Performance."



M4 Exhaust manufacturers high-quality exhaust systems for all popular sportbikes and dirt bikes. M4 Exhaust systems are precision made for Suzuki, Yamaha, Honda, Kawasaki and Triumph. M4 Exhausts also offers GP-Syle, High sport, Race and standard exhaust systems in both Full and slip-ons exhausts.
M4 Exhausts are carefully hand crafted for optimum performance using the latest high-tech methods of materials.
M4 Full Exhaust Systems are the ultimate in performance tuned stainless, including all Mounting hardware.
M4 Bolt-Ons Exhaust and M4 Slip-ons Exhaust utilize the Stock Headers Assemble. They Bolt-on or Slip-on replacing the Stock Restricted Muffler, resulting in a better sound and an increase in power.
Choose your Manufacturer
for Current M4 PRICING







- If you have a Great Price on a M4 Exhaust System or M4 Slip-on, or M4 Bolt-on, ..
- Call (704-799-2192) or E-Mail
(Please Include Your Bikes Year/Make/Model & Part# )