ORDERS:
704-799-2192



BIKE SPECIFIC
PARTS PAGES
FOR NEW
'03-'22 Models
(Grom, Monkey
Z125, RC390,
R3, R1, R6,
ZX-10, ZX6
CBR's, GSX-R's
& more)



"VIC" Repeat
Customer Discount
Program
---
TOP SELLERS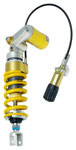 Ohlins Shocks,
Forks, & Dampers




Antigravity Superlight
Lithium Batteries
---
PRODUCT CATEGORIES

Air Filters
Engine Parts

Exhaust

Fairing Stay
Head Set Communications

Helmets
Mirrors / Mirror Block Off Plates
Race Stands

Radar Detectors

Radiator Hose Kits
Tank Traction Pads / Stomp Grip
Throttle Lock / Cruise Control
Tire Pressure Monitoring (TPMS)
Windscreens

Zombie Target

NecksGen

"VIC" Repeat
Customer Discount
Program







AND

Hotbodies Super Bike Undertails
These are the undertails the Factories wish they could put on ther bikes.
They feature built in LED Turn signals that look like the stock brake light. Each Light has four amber bulbs with a Clear Lends.

Hotbodies Super Sport Undertails
This line of undertails has the best value of any undertail on the market.
They Retain the STOCK BRAKE LIGHT. OR you can Upgrade to an aftermarket clear tail with integrated signals.
Hotbodies Rear Huggers
These new huggers are great for those of you that are wanting to give your bike that more aggresive look,
or to add a hugger to your stock bike. We send these directly to you painted to match the color of your bike.
Comes with everything you need to install in minutes. >> Huggers <<