ORDERS:
704-799-2192



BIKE SPECIFIC
PARTS PAGES
FOR NEW
'03-'22 Models
(Grom, Monkey
Z125, RC390,
R3, R1, R6,
ZX-10, ZX6
CBR's, GSX-R's
& more)



"VIC" Repeat
Customer Discount
Program
---
TOP SELLERS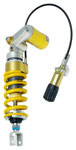 Ohlins Shocks,
Forks, & Dampers




Antigravity Superlight
Lithium Batteries
---
PRODUCT CATEGORIES

Air Filters
Engine Parts

Exhaust

Fairing Stay
Head Set Communications

Helmets
Mirrors / Mirror Block Off Plates
Race Stands

Radar Detectors

Radiator Hose Kits
Tank Traction Pads / Stomp Grip
Throttle Lock / Cruise Control
Tire Pressure Monitoring (TPMS)
Windscreens

Zombie Target

NecksGen

"VIC" Repeat
Customer Discount
Program





CCFL HALO LIGHT KITS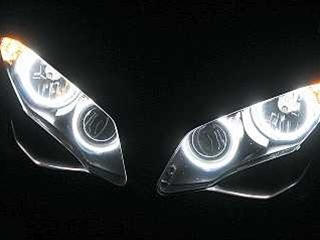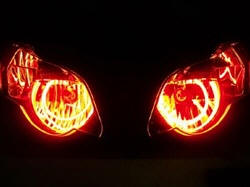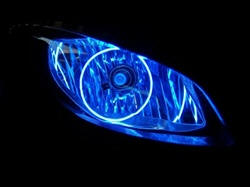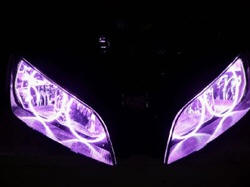 CCFL HALO LIGHT KITS

HALO LIGHT Product Features:

-CCFL Technology. (Cold Cathode Fluorescent Tubing.)
-Offers a stunning look with headlight beams encased with bright light.
-HALO LIGHT Kits comes with specified number of rings as well as all
hardware needed for install
-HALO LIGHTS KITS are offered in 6 Colors from: Red, Green, Blue, White,
Orange and Purple.

NOW YOU CAN ADD MULTI-FUNCTION REMOTE CONTROL

-With the multi-function remote you will have full control at all times at what
custom rhythm your lights pulsating at. For example: Strobe, Breathe, Fade.
For full details visit this products page by clicking "Multi-Function Remote".

-Product comes with 1 Year limited warranty.


MAKE/MODEL
YEARS
PIC
RETAIL
SALE PRICE
BUELL
XB9R FIREBOLT
'03-'09
$115.49
$94.99
XB12R FIREBOLT
'04-'10
$115.49
$94.99
HONDA
CBR600F4
'99-'00
PIC
$115.49
$94.99
CBR600F4I
'01-'07
PIC
$115.49
$94.99
CBR 600RR
'03-'07
PIC
$125.99
$94.99
CBR 600RR (Dual ION)
'03-'09
PIC
$115.49
$94.99
CBR 600RR (Quad ION)
'03-'09
PIC
$157.49
$113.99
VFR 800
'02-'09
PIC
$157.49
$113.99
CBR 954RR
'02-'03
PIC
$73.49
$56.99
CBR 954RR (Dual ION)
'02-'03
PIC
$125.99
$94.99
CBR 1000RR
'03-'07
PIC
$125.99
$94.99
CBR 1000RR (Dual ION)
'04-'07
PIC
$115.49
$94.99
CBR1000RR (Quad ION)
'04-'07
PIC
$157.49
$113.99
CBR 1000RR
'08-'09
PIC
$115.49
$94.99
RC51
'99-'06
PIC
$125.99
$94.99
VTX 1300
PIC
$73.49
$56.99
VTX 1800
PIC
$73.49
$56.99
KAWASAKI
NINJA EX250R
'08-'09
PIC
$115.49
$94.99
NINJA EX650R
'06-'08
PIC
$115.49
$94.99
NINJA EX650R
'09-'10
PIC
$115.49
$94.99
ZZR600
'05-'07
PIC
$125.99
$94.99
ZX6R
'98-'02
PIC
$125.99
$94.99
ZX6R
'03-'06
PIC
$115.49
$94.99
ZX6R
'07-'12
PIC
$125.99
$94.99
ZX7R
'98-'03
PIC
$125.99
$94.99
ZX9R
'97-'03
PIC
$125.99
$94.99
Z1000
'03-'06
PIC
$115.49
$94.99
Z1000
'10-'11
PIC
$115.49
$94.99
ZX10R
'04-'05
PIC
$125.99
$94.99
ZX10R
'06-'09
PIC
$125.99
$94.99
ZX10R
'11-'12
PIC
$115.49
$94.99
ZZR1200
PIC
$125.99
$94.99
ZX12R
'00-'05
PIC
$125.99
$94.99
ZX12R
PIC
$125.99
$94.99
ZX14R
'06-'13
PIC
$157.49
$113.99
SUZUKI
BOULEVARD M109
'06-'09
PIC
$83.99
$56.99
GSX650F
'08-'10
PIC
$115.49
$94.99
GSXR 600/750
'00-'03
PIC
$125.99
$94.99
GSXR 600/750
(SINGLE HIGH BEAM)
'04-'05
PIC
$83.99
$56.99
GSXR 600/750
'04-'05
PIC
$125.99
$94.99
GSXR 600/750
'06-'07
PIC
$125.99
$94.99
GSXR 600/750
(SINGLE LOW BEAM)
'08-'09
PIC
$73.49
$56.99
GSXR 600/750
(DUAL HIGH BEAM)
'08-'10
PIC
$125.99
$94.99
GSXR 600/750
'11-'12
PIC
$125.99
$94.99
SV650/1000
'03-'07
PIC
$125.99
$94.99
GSXR 1000
'01-'02
PIC
$125.99
$94.99
GSXR 1000
'03-'04
PIC
$125.99
$94.99
GSXR 1000
'05-'06
PIC
$125.99
$94.99
GSXR 1000
'07-'08
PIC
$125.99
$94.99
GSXR 1000
'09-'12
PIC
$125.99
$94.99
KATANA
'03-'07
PIC
$125.99
$94.99
GSXR 1300 HAYABUSA
'99-'07
PIC
$125.99
$94.99
GSXR 1300 HAYABUSA
'08-'09
PIC
$125.99
$94.99
YAMAHA
FZ6
'04-'08
PIC
$125.99
$94.99
R6
'98-'02
PIC
$125.99
$94.99
R6
'03-'05
PIC
$157.49
$113.99
R6S
'06-'09
PIC
$157.49
$113.99
R6R
'06-'09
PIC
$125.99
$94.99
R1
'98-'03
PIC
$125.99
$94.99
R1
'04-'06
PIC
$157.49
$113.99
R1
'07-'08
PIC
$157.49
$113.99
R1
'09-'10
PIC
$115.49
$94.99
FZ1
'97-'08
PIC
$125.99
$94.99
ROAD STAR WARRIOR
'02-'09
PIC
$83.99
$56.99
ROAD STAR RAIDER 1900
'02-'12
PIC
$83.99
$56.99