ORDERS:
704-799-2192



BIKE SPECIFIC
PARTS PAGES
FOR NEW
'03-'22 Models
(Grom, Monkey
Z125, RC390,
R3, R1, R6,
ZX-10, ZX6
CBR's, GSX-R's
& more)



"VIC" Repeat
Customer Discount
Program
---
TOP SELLERS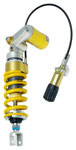 Ohlins Shocks,
Forks, & Dampers




Antigravity Superlight
Lithium Batteries
---
PRODUCT CATEGORIES

Air Filters
Engine Parts

Exhaust

Fairing Stay
Head Set Communications

Helmets
Mirrors / Mirror Block Off Plates
Race Stands

Radar Detectors

Radiator Hose Kits
Tank Traction Pads / Stomp Grip
Throttle Lock / Cruise Control
Tire Pressure Monitoring (TPMS)
Windscreens

Zombie Target

NecksGen

"VIC" Repeat
Customer Discount
Program




JRI Shocks, JRI Cartridge Kits and JRI Suspension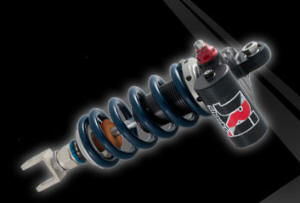 JRi Shocks was founded in 2007 by some of the most legendary innovators in motorsports
to produce the world's most technologically advanced, highest performance suspension systems


- All JRI Shocks come with a full warranty.
- Made in Mooresville, North Carolina, "Race City, USA"
- Shocks are hand-crafted and individually tested.
- Every shock is custom matched to the customer's specifications
- All are dyno tested before leaving the building.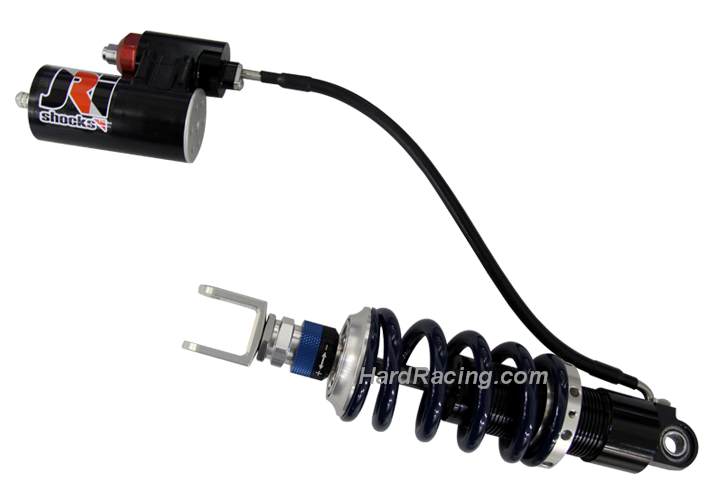 MC/10 Road Race - Double or Triple Remote Reservoir Sport Bike Shock (pictured above)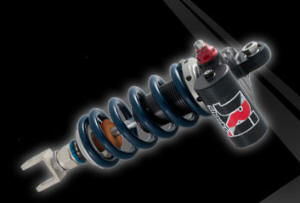 MC/10 - Road Race


MC/08 - Drag Racing



JRI MC/10 Motorcycle Pro Series Racing Shock

JRI Shocks understands the extreme and unique demands of Motorcycle Road Racing.
After in-depth research and development our Motorcycle Road Racing Group custom designed and built the MC/10
to give you the lightest most consistent shock ever designed.

- JRI Shocks are Custom designed and built specifically for lightweight road race bike.
- JRI Shocks feature Robust reservoir design to accept progressive compression components
- JRI Feature Superior response time and control with the JRi proprietary low friction bearing design
- Perfect damping curve, allowing unmatched characteristics
- Experience superior acceleration grip

Technical Advantages:
-3 way adjustable
-Small body design and ½" shaft
-Lightweight - 4.5lbs with spring
-Better sealing & improved frequency response designed into pistons
-Low friction, high pressure, high temperature Teflon based primary seal
-12mm of ride height adjustability

JRI Piggyback Shocks MC/10 (w/ spring & ICP perch)


Part #

Application

Adjustment

Top out Spring

MSRP

SALE PRICE

5200-33-TS
09-11 S1000RR
Triple
Y

$1595

$1399

5200-33-TS
12-13 S1000RR
Triple
Y
$1595
$1399

5200-05

09-12 GSXR1000

Triple

N

$1595

$1399

5200-05-TS

09-12 GSXR1000

Triple

Y

$1595

$1399

5200-19

07-10 GSXR600/750

Triple

N

$1595

$1399

5200-19-TS

07-10 GSXR600/750

Triple

Y

$1595

$1399

5200-25

11-12 GSXR600/750

Triple

N

$1595

$1399

5200-25-TS

11-12 GSXR600/750

Triple

Y

$1595

$1399

5200-15

08-14 YZFR6

Triple

N

$1595

$1399

5200-15-TS

08-14 YZFR6

Triple

Y

$1595

$1399

5200-XX-TS

YZF R-1

Triple

Y

$1595

$1399

5200-XX

YZF R-1

Triple

N

$1595

$1399

5200-XX-TS

ZX6R

Triple

Y

$1595

$1399

5200-XX

ZX6R

Triple

N

$1595

$1399

** Other applications available
JRI Remote Reservoir Shocks MC/10


Part #

Application

Adjustment

Top out Spring

MSRP

SALE PRICE
5200-33-TS
09-11 S1000RR
Triple
Y

$1299

$1139
5200-33-TS
12-13 S1000RR
Triple
Y

$1299

$1139

5200-

SV-650

Triple

N

$1299

$1139

5200-24-D

SV-650

Double

N

$985

$874

5200-27-A

00-05 GSXR600/750

Triple

N

$1299

$1139

5200-

GSXR600/750

Double

N

$985

$874

5200-

GSXR1000

Triple

N

$1299

$1139

5200-

GSXR1000

Double

N

$985

$874

5200-

Hayabusa

Double

N

$985

$874

500-

Ninja 300

Double

$985

$874

500-

Ninja 300

Triple

$1299

$1134

5200-

ZX6

Triple

N

$1299

$1139

5200-

ZX6

Triple

Y

$1299

$1134

5200-

ZX6

Double

N

$985

$874

5200-

ZX10

Triple

N

$1299

$1139

5200-

ZX10

Triple

Y

$1299

$1134

5200-

ZX10

Double

N

$985

$874

5200-

ZX14

Triple

N

$1299

$1139

5200-

ZX14

Double

N

$985

$874

5200-

YZFR6

Triple

N

$1299

$1139

5200-

YZFR6

Triple

Y

$1299

$1134

5200-

YZFR6

Double

N

$985

$874

5200-

YZFR1

Triple

N

$1299

$1139

5200-

YZFR1

Triple

Y

$1295

$1134

5200-

YZFR1

Double

N

$985

$874

5200-26-A

07-12 CBR600RR

Triple

N

$1299

$1139

5200-

CBR600RR

Triple

Y

$1299

$1134

5200-

CBR600RR

Double

N

$985

$874

5200-

CBR1000RR

Triple

N

$1299

$1139

5200-

CBR1000RR

Triple

Y

$1299

$1134

5200-

CBR1000RR

Double

N

$985

$874

5200-42-A

J&M Chassis

Double

N

$985

$874

5200-

C&J Chassis

Double

N

$985

$874

**JRI has specs for most modern sport bikes (Call for more information)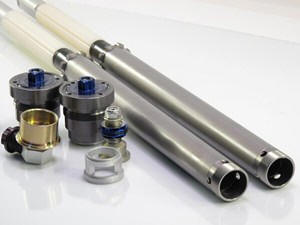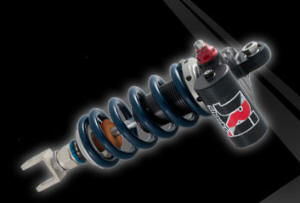 JRi Shocks New Triple Adjustable Shock

& GP Suspension 25mm Fork Cartridge Combo
Pricing includes Custom springs for both the shock and fork Cartridge
Available for most modern day sport bikes


Retail Price is -$2615 Sale Price is - $2195
MC/08 Drag Bike Shock

JRi understands the extreme and unique demands of Drag Bike racing. After in-depth research and development our Drag Race Group custom designed and built the MC/08 to give you the lightest most consistent shock ever designed.

-Custom designed and built specifically for Drag Bike racing
-Robust reservoir design to accept progressive compression components
-Superior response time and control with the JRi proprietary low friction bearing design
-Perfect damping curve, allowing unmatched launch characteristics
-Experience grip for the entire length of the track

Technical Advantages:
-Compact, lightweight design
-Floating seal and bearing assembly
-Proprietary piston design for high frequency response
-Plug and play hose design allowing 360 degrees of rotation

Options Include:
Single Adjustable
Double Adjustable
Triple Adjustable
JRI Drag Race Shocks MC/08

Part #

Application

Adjustment

Top Out Spring

MSRP
SALE PRICE

5200-00S-NR

Hayabusa

Single non-ride height adj.

N

$ 659.00

$584

5200-00S-A

Hayabusa

Single

N

$839.00

$744

5200-00D-A

Hayabusa

Double

N

$985.00

$873

5200-01-NR

GSXR1000 01-08

Single non-ride height adj.

N

$659.00

$584

5200-01S-A

GSXR1000 01-08

Single

N

$839.00

$744

5200-01D-A

GSXR1000 01-08

Double

N

$985.00

$873

5200-07S-NR

GSXR1000 09-12

Single non-ride height adj.

N

$659.00

$584

5200-07S-A

GSXR1000 09-12

Single

N

$839.00

$744

5200-07D-A

GSXR1000 09-12

Double

N

$985.00

$873

5200-06-NR

ZX14

Single non-ride height adj.

N

$659.00

$584

5200-06-A

ZX14

Single

N

$839.00

$744

5200-06D-A

ZX14

Double

N

$985.00

$873

5200-34-NR

ZX10R 04-09

Single non-ride height adj.

N

$659.00

$584

5200-29S-A

ZX10R 04-09

Single

N

$839.00

$744

5200-29-D-A

ZX10R 04-09

Double

N

$985.00

$873

5200-30S-A

ZX10R 11-12

Single

N

$839.00

$744

5200-30-D-A

ZX10R 11-12

Double adjustable

N

$985.00

$873

**Stock Shock Revalves $250.00 JRI has specs for modern sport bikes (Call for more information)
MC/08 SMALL BODY SS SERIES SHOCKS

JRi has a new line of shocks available for the drag race market that offers high performance along with the lightest shocks on the market. The new design gives you the JRi advantage and reduces the overall shock package saving you weight and make installation easier.

Technical Advantages
• Light weight compact design
• Low friction or seal drag
• Superior grip on the back half
• Improved 60' times
• Available in single, double and triple adjustable
JRI SS Drag Race Shocks MC/08

Part #

Application

Adjustment

Top Out Spring

MSRP
SALE PRICE

5200-00S-NR

Hayabusa

Single non-ride height adj.

N

$ 659.00

$584

5200-00SS

Hayabusa

Single

N

$839.00

$744

5200-00SS-D

Hayabusa

Double

N

$985.00

$873

5200-01-NR

GSXR1000 01-08

Single non-ride height adj.

N

$659.00

$584

5200-01SS-A

GSXR1000 01-08

Single

N

$839.00

$744

5200-01SS-D

GSXR1000 01-08

Double

N

$985.00

$873

5200-06SS

ZX14

Single

N

$839.00

$744

5200-06SS-D

ZX14

Double

N

$985.00

$873