ORDERS:
704-799-2192



BIKE SPECIFIC
PARTS PAGES
FOR NEW
'03-'22 Models
(Grom, Monkey
Z125, RC390,
R3, R1, R6,
ZX-10, ZX6
CBR's, GSX-R's
& more)



"VIC" Repeat
Customer Discount
Program
---
TOP SELLERS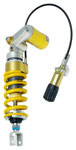 Ohlins Shocks,
Forks, & Dampers




Antigravity Superlight
Lithium Batteries
---
PRODUCT CATEGORIES

Air Filters
Engine Parts

Exhaust

Fairing Stay
Head Set Communications

Helmets
Mirrors / Mirror Block Off Plates
Race Stands

Radar Detectors

Radiator Hose Kits
Tank Traction Pads / Stomp Grip
Throttle Lock / Cruise Control
Tire Pressure Monitoring (TPMS)
Windscreens

Zombie Target

NecksGen

"VIC" Repeat
Customer Discount
Program




KRYPTONITE

Real Time GPS Tracking System
RealTime employs the same satellite technology that is used by most navigation systems. After the quick installation of the
RealTime device, a user is provided with an easy to use web-based control panel. The control panel locates your vehicle, providing
you with a map and street address. This control panel also offers you the ability to customize numerous features including remote
starter disable/enable, fallover sensor, and text or email security alerts.
Kryptonite Realtime GPS Features :

-Real-time GPS-based security and tracking
-Compact and discreet. Made to look like an O.E.M part
-Waterproof
-Vibration resistant
-Heat resistant
-Doesn't drain the battery – draws 4mA in "rest" mode
-Simply easy to use, web-based control panel allows owners to instantly locate and and control their vehicle through any computer,
smartphone, or tablet
-Easy to install. Takes around 30 minutes
-Starter disable/enable (optional relay installation)
-Alarm notification
-Towing/Movement notification
-Low battery notification
-No monthly fees, 1 year service included
-Yearly renewal fee is lower than most systems charge per month
-Kit includes: Fall-over sensor, snap lock splice connectors (3), hook-n-loop peal n-stick fasteners (2), relay & socket

REMINDER : Product Registration and Activation required prior to Installation.

(RealTime available in the U.S., including Alaska and Hawaii)
Kryptonite Realtime GPS Specifications :
Product dimensions:
4 1/2" x 2 3/8" x 5/8"
Product weight:
6oz.
Resistance:
Temperature: -22 degrees F to 158 degrees F
Humidity: 95% non-condensing
Vibration: SAE J1211
Altitude: -1312' to 49,212'
Other: Slash and dust proof housing
Inputs/Outputs:
Positively Triggered Inputs: 2X
Negatively Triggered Outputs: 2X
Communications:
Frequencies: 850/900/1800/1900
GPRS Mode: Class B
Antenna: Internal Cellular Antenna
Tilt Sensor/Accelerometer:
Output Type: Digital
Bandwidth: 800 Hz
Interface: 1²C
Acceleration Range: +-2 – 8g (Configurable)
Sensitivity: 64-256 LSB/g (Configurable)
GPS Hardware:
Receiver: L1 Frequency
Tracking: 51ch tracking with fast acquisition
Accuracy: Within 10' with 95% consistency
Antenna: Internal GPS Antenna
Other: Slash and dust proof housing
Power Management:
Draw: .047W @35mA (Average at full power)
Operating Voltage: 4.8VDC to 30VDC
Radio Activity: Always on for communication
Normal Operation Indicators: 2X LED
Internal Battery Backup:
Voltage: 3.7 VDC
Capacity: 40mAh
Running Time: 20min
Dimensions: 5/32" x 1/2" x 5/8"


Retail Price is $470 Sale Price $349