ORDERS:
704-799-2192



BIKE SPECIFIC
PARTS PAGES
FOR NEW
'03-'22 Models
(Grom, Monkey
Z125, RC390,
R3, R1, R6,
ZX-10, ZX6
CBR's, GSX-R's
& more)



"VIC" Repeat
Customer Discount
Program
---
TOP SELLERS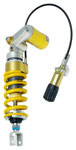 Ohlins Shocks,
Forks, & Dampers




Antigravity Superlight
Lithium Batteries
---
PRODUCT CATEGORIES

Air Filters
Engine Parts

Exhaust

Fairing Stay
Head Set Communications

Helmets
Mirrors / Mirror Block Off Plates
Race Stands

Radar Detectors

Radiator Hose Kits
Tank Traction Pads / Stomp Grip
Throttle Lock / Cruise Control
Tire Pressure Monitoring (TPMS)
Windscreens

Zombie Target

NecksGen

"VIC" Repeat
Customer Discount
Program




BLACK STONE BST CARBON FIBER WHEELS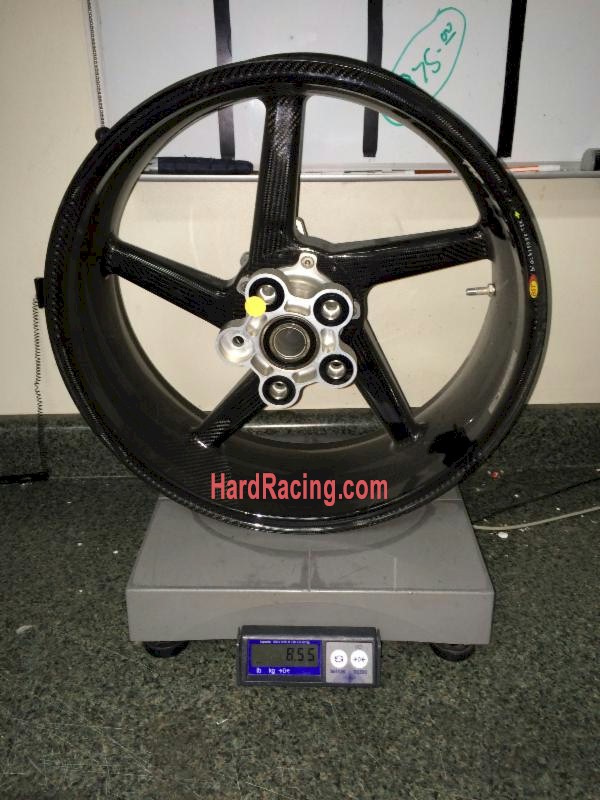 Rear Wheel from Ducati D16R
High Tech Design
BLACK STONE BST CARBON FIBER WHEELS.
Our unique 5-spoke BST carbon composite wheel is made using the latest technology, materials and manufacturing processes. This lightweight and exceedingly strong wheel is suitable for both racing and street racing use. The BST Carbon Fiberwheels have been tested at Rim Technology (UK government certified facility), and passed all the tests for road certification. And most important of all, our wheels are unique in that they are created as a single unit - we dont bond pieces together

BST Black Stone Technical Information

2.1 - 2.2 kg, depending on motorcycle
Black Stone BST
Retail

$3899

Starting - $3195+ up



(Including Alloy Hub, steel fittings with bearings)
Now Also available for Yamaha V-MAX
PRO-R Series


Retail -

$4499

Starting - $3495 + up

(Including Alloy Hub, steel fittings with bearings)
(Pro R Series is ONLY offered for GSX-R1000, Busa, ZX14)
Made for Drag racing only.
ALL NEW FOR 2017!!
Black Eagle
Black Stone BST
Retail

$3899

Starting - $3195+ up

The 2015 JEC Award winning carbon fiber wheel from BST featuring a modular center hub. This innovative design brings together the popular, 7 straight spoke wheel, with an interchangeable secondary brake adapter and sprocket carrier,
allowing the rear wheel to fit multiple applications.
3.5" x 17"
5.50" x 17" (single sided and conventional swing arm).
5.75" x 17" (single sided and conventional swing arm).
6.00" x 17" (single sided and conventional swing arm).

(range will increase during 2005)
Benefits of Carbon Fiber BST Wheels:
Lower unsprung mass
Lower rotational inertia resulting in quick and responsive steering - less driver fatigue
High strength to weight ratio
Longer product life - carbon fiber is a fatigue-free material
Carbon fiber composite is a damage tolerant material
Carbon fiber is corrosion-free
Attractive woven finish gives the wheels a killer look.

Our wheels are up to 30% lighter than most of todays advanced racing wheels, and even more significantly lighter than the standard production wheels. Since the weight saving comes from the spokes and the rim, the mass of the wheel is concentrated in the hub to the benefit of rotational inertia.
Because our wheels offer a substantial reduction in flywheel and gyroscopic effects, the motorcycle can accelerate, corner and brake faster. In particular, the reduced gyroscopic effect allows for faster directional changes, which makes the motorcycle far more sensitive to the riders demands.
5-spoke design
Aerospace FAR25 qualified materials
Manufacturing facility is ISO 9002 certified by the German TUV
Complete traceability in manufacturing process and materials used including
the hubs
Manufacturing process allows for full identification and traceability (based on the process used for critical parts in the aerospace industry)
All wheels leaving the factory will be bar coded for easy identification and full traceability
Nesting and cutting machines are the same as those used in the aerospace industry - each wheel pattern is cut and the part is numbered simultaneously guaranteeing correctness and uniformity
Wheels passed all tests for road certification carried out by Rim Technology (UK government certified facility)
Corner fatigue carried out as specified in BS. AU. 50.
Radial fatigue carried out as specified in BS. AU. 50.
Torsional fatigue carried out as specified in BS. AU. 50.
Impact test carried out as specified in JWL
Click here -> Information <- To Learn and Understand Why Weight Reduction On Rims Is So Important... And Will Help You Go Faster Easier.