ORDERS:
704-799-2192



BIKE SPECIFIC
PARTS PAGES
FOR NEW
'03-'19 Models
(Grom, Z125, RC390,
R3, R1, R6,
ZX-10, ZX6
CBR's, GSX-R's
& more)



"VIC" Repeat
Customer Discount
Program
---
TOP SELLERS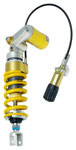 Ohlins Shocks,
Forks, & Dampers




Antigravity Superlight
Lithium Batteries
---
PRODUCT CATEGORIES

Air Filters
Engine Parts

Exhaust

Fairing Stay
Head Set Communications

Helmets
Mirrors / Mirror Block Off Plates
Race Stands

Radar Detectors

Radiator Hose Kits
Tank Traction Pads / Stomp Grip
Throttle Lock / Cruise Control
Tire Pressure Monitoring (TPMS)
Windscreens

Zombie Target

NecksGen

"VIC" Repeat
Customer Discount
Program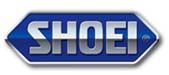 SHOEI X-Twelve (X-12) HELMETS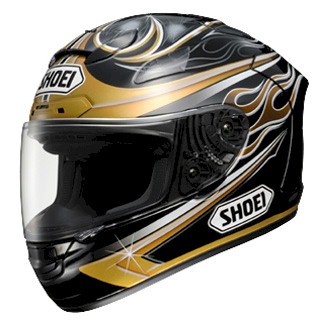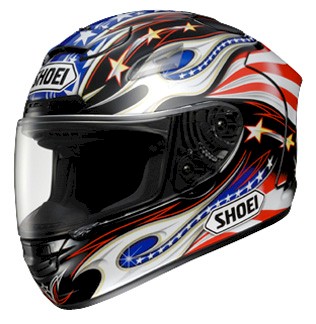 SHOEI Shoei X-Twelve (X-12)

Top of the line performance! A study in safety design, ventilation and aerodynamic engineering. Wind tunnel tested for reduced drag to diminish rider fatigue.. Unmatched ventilation with internal channels and exhaust ports throughout the helmet.Shoei has created one of their most technologically advanced helmets, the Shoei X-Twelve. It is top of the line and one of the finest helmets out there. The Shoei X-Twelve was put through wind tunnel tests and race condition tests to optimize airflow and ventilation. Shoei, through those tests, placed an Aero edge spoiler on the rear of the helmet to reduce drag and lift, for maximum comfort while riding. Shoei used high performance fiber materials as well as very elastic organic fibers to create the shell for the Shoei X-Twelve, so the helmet is super lightweight, reducing neck fatigue when riding. If a rider wants a helmet that surpasses all other helmets in comfort and style, the Shoei X-Twelve from Shoei is top of the line!
Features:
Aerodynamic properties are maximized through extensive wind tunnel testing and professional riders' feedback
Dual layer EPS liner enhances impact absorption and ventilation Five shell and six EPS liner sizes present increased fit options that help to comfortably fit most head sizes Positioning and separation from the ventilation system maximize the Aero Edge Spoiler 2 aerodynamic properties
Impact absorbing EPS liner throughout the entire chin bar
Air Scoop 3 intake vent is positioned to maximize air volume into the helmet interior
Top Outlet vent is separate from the Aero Edge Spoiler 2 allowing it to be positioned for optimum flow-through ventilation
Racing inspired Side Extractor Vents combine with the chin bar lower air intake to reduce shield fogging and increase ventilation
The rear/neck outlets allow for effective air exhaust
Breath guard and chin curtain included
High performance fiber materials are combined with extremely elastic organic fibers to create a shell structure that is ultra lightweight, rigid and resilient
The entire interior lining (cheek pads, upper liner and chin strap covers) is easily removed to allow for cleaning
Each component of the inner liner is ergonomically designed to offer the ultimate in safety, fit and comfort Comfortable, Max-Dry helmet lining material quickly dissipates moisture within the helmet interior
E.Q.R.S. (Emergency Quick Release System) allows emergency medical personnel to easily remove the cheek pads from an injured rider's helmet, enabling the helmet to be more easily removed from the head
Eyeglass compatible interior
Neatly secures chin strap
Q.R.S.A. (Quick-Release Self-Adjusting) base plate allows for tool-less shield removal and installation. The springloaded base plate (U.S. patent pending 11/799935) pulls the shield back to contact the window beading evenly and ensures a proper seal
The CW-1, three-dimensionally curved shield is both wider and taller than the CX-1V it replaces
Optional, CWF-1 two-dimensional racing shields with tear-off posts are available
Scratch-resistant coating
99.9% protection from harmful UV A & B rays
Optional, CW-1 Pinlock prepared shields are available to accommodate Pinlock Fog Free Inserts
A pre-set lever can easily lock the shield in place to prevent the shield from opening unexpectedly, as well as prop the shield open to increase airflow

Shoei X-Twelve Replicas / Graphics - $839.99 >> FREE SHIPPING ON X-12 (lower 48 states)
Click to view All Available Helmets MODELS ->>


To ensure proper sizing of your SHOEI Helmet, please do the following:
Take a head measurement with a cloth tape measure.
Wrap tape measure around your head one inch above your eyebrows, directly above your ears and to the widest area at the back of your head.
Look up your size on the charts below.
Shoei Sizing Chart
| | | | | | | | |
| --- | --- | --- | --- | --- | --- | --- | --- |
| 20 1/8 - 20 5/8 | 20 ¾ - 21 3/8 | 21 ½ - 22 | 22 1/8 - 22 ¾ | 22 7/8 - 23 ½ | 23 5/8 - 24 3/8 | 24 ½ - 25 | 25 1/8 - 25 7/8 |
| XXS | XS | SM | MD | LG | XL | XXL | XXXL |