ORDERS:
704-799-2192



BIKE SPECIFIC
PARTS PAGES
FOR NEW
'03-'22 Models
(Grom, Monkey
Z125, RC390,
R3, R1, R6,
ZX-10, ZX6
CBR's, GSX-R's
& more)



"VIC" Repeat
Customer Discount
Program
---
TOP SELLERS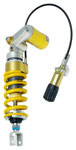 Ohlins Shocks,
Forks, & Dampers




Antigravity Superlight
Lithium Batteries
---
PRODUCT CATEGORIES

Air Filters
Engine Parts

Exhaust

Fairing Stay
Head Set Communications

Helmets
Mirrors / Mirror Block Off Plates
Race Stands

Radar Detectors

Radiator Hose Kits
Tank Traction Pads / Stomp Grip
Throttle Lock / Cruise Control
Tire Pressure Monitoring (TPMS)
Windscreens

Zombie Target

NecksGen

"VIC" Repeat
Customer Discount
Program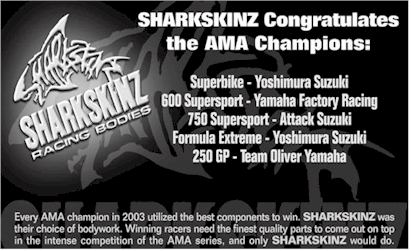 The #1 Motorcycle Bodywork on the planet.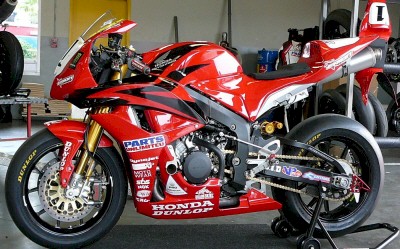 SharkSkinz Motorcycle Bodywork is also used by Factory HONDA, Factory Yamaha, Yoshimura Factory Suzuki, Erion Honda and many more Privateers.
Don't settle for LESS, stick with the BEST. Better Fit, Better Finish, Stronger Materials. All SharkSkinz Motorcycle Bodywork pieces come Primered Grey, ready to be painted.

SharkSkinz RACING Motorcycle BODYWORK - We've got all makes and models.

Sale Prices listed are for Individual Motorcycle Bodywork Pieces.
Please Call or E-Mail us for a Package Deals on Complete Motorcycle Bodywork Kits.
Don't forget add in a set of D-Ring/Dzus Fasterners to hold it all together.