ORDERS:
704-799-2192



BIKE SPECIFIC
PARTS PAGES
FOR NEW
'03-'20 Models
(Grom, Monkey
Z125, RC390,
R3, R1, R6,
ZX-10, ZX6
CBR's, GSX-R's
& more)



"VIC" Repeat
Customer Discount
Program
---
TOP SELLERS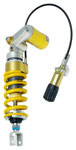 Ohlins Shocks,
Forks, & Dampers




Antigravity Superlight
Lithium Batteries
---
PRODUCT CATEGORIES

Air Filters
Engine Parts

Exhaust

Fairing Stay
Head Set Communications

Helmets
Mirrors / Mirror Block Off Plates
Race Stands

Radar Detectors

Radiator Hose Kits
Tank Traction Pads / Stomp Grip
Throttle Lock / Cruise Control
Tire Pressure Monitoring (TPMS)
Windscreens

Zombie Target

NecksGen

"VIC" Repeat
Customer Discount
Program




SCOTTS ROTARY STEERING DAMPER - This Ohlins Designed Damper is manufactored exclusively by Scotts. You've seen this little box of gold on just about every winning Motorcycle in every form of racing. Why does every top champion ride with one?
Because it works!!!
WSB & AMA Yamaha
To find out More About the Technical Side of the Scotts Damper -> Click <-
Base Valve-adjusts the amount of dampening (resistance) you feel at low or medium speeds

High Speed Valve-designed to help absorb large, unexpected hits

Sweep Control Valves-controls the distance of dampening force (or sweep) from the center line out to either side (left or right) until it releases. The damper is then free to move to the steering stop and back to center.
Scotts dampers let you safely adjust your steering dampening on the fly (use caution when doing so). It is also the only damper that is infinitely adjustable so you can set it to absorb any range or size of energy impact. You can even "turn it off" in case of a flat tire or other sort of emergency. There are no other dampers currently on the market that even come close to the performance of a Scotts steering damper. The damper is fully rebuildable and serviceable.
Let's face it, if you crash the first thing that breaks is your steering damper. Why?? Because they all use some sort of dampening rod.. that gets bent or worse ripped right out of the housing when the bike falls over. All except the SCOTTS Rotary Damper. That in itself is worth so much more than All the leading competition. If you add up all the features of the SCOTTS Damper ( High Speed & Low Speed Adj. , Total Degrees of Dampening Travel, Full Lock to Lock Rotation, Simple 4-5 minute Installation, and Virtually BulletProof Design)..It's clear there is only one way to go. We have had 100% satisfaction rating from our customers on ALL SCOTTS Dampers.
How much does the stabilizer cost, and what does it include?
Scotts Steering

Bare

Damper Only (Requires Mtn. Kit)

$399.00

Scotts Damper Mounting Kit only ( Brackets & Hardware)

$159.95
Complete Kit ** ( Scotts Damper & Scotts Mounting Kit )

Starting @ $413 + Up
Choose your Model BELOW to See Photos, bike specific pricing and to place Orders


If you find a Lower Price.... CALL or E-MAIL US.
Scotts Security Bolts -
Now you can rest easier about the security of your damper when you leave it mounted. These Security Bolts secure your stabilizer to your bike, without making it any harder to remove (when you use the enclosed tool.) For only $7 this is a tremendous value for the security of your $400 Damper.

- $7.00 (Includes 2 Bolts and Special Wrench)


These are ONLY Sold with Dampers.
** Kits Comes Complete w/ ORIGINAL Scott's Mtn. Hardware, Brackets, And Complete Service Manual. MOST Kits, are NO Drilling Required
WE do NOT carry, any Imitation/Knock Off Brackets. ONLY Genuine Scotts
WE STOCK NEARLY ALL MODELS...... ALL THE TIME.
- DAMPER PHOTOS & ORDERING -
Aprilia - BMW - Ducati - Honda - Kawasaki -
MV - Suzuki - Triumph - Yamaha
Scotts Dampers are available for Nearly ALL Current Sport Bikes.. Dirt Bikes.. and ATV..
If you didn't see yours Listed.. Please E-MAIL us or Call for Availability.