ORDERS:
704-799-2192



BIKE SPECIFIC
PARTS PAGES
FOR NEW
'03-'22 Models
(Grom, Monkey
Z125, RC390,
R3, R1, R6,
ZX-10, ZX6
CBR's, GSX-R's
& more)



"VIC" Repeat
Customer Discount
Program
---
TOP SELLERS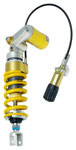 Ohlins Shocks,
Forks, & Dampers




Antigravity Superlight
Lithium Batteries
---
PRODUCT CATEGORIES

Air Filters
Engine Parts

Exhaust

Fairing Stay
Head Set Communications

Helmets
Mirrors / Mirror Block Off Plates
Race Stands

Radar Detectors

Radiator Hose Kits
Tank Traction Pads / Stomp Grip
Throttle Lock / Cruise Control
Tire Pressure Monitoring (TPMS)
Windscreens

Zombie Target

NecksGen

"VIC" Repeat
Customer Discount
Program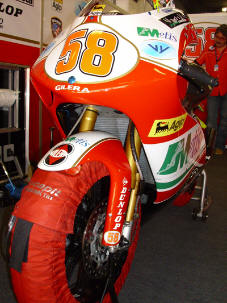 Capit Tire Warmers

Capit Performance has been producing professional tire warmers since 1996. Capit products are the result of an
extensive research combined with several tests performed with the support of some of the world,s leading motorcycle
racing teams in both MotoGP and WSB. Capit technicians long-term experience in temperature monitoring, has enabled
them to choose the most advanced textile and electrical components available anywhere in the world.

All Capit products guarantee reliability and safety, even in the most critical conditions where only the strongest and
highest-temperature resistant products are required. Employing state-of-the-art high precision technologies to effectively
manufacture and accurately design and distribute Capit products. Capit success was born from great enthusiasm and passion
for racing.

Capit Suprema Spina Tire Warmers

Tyre warmers Capit Suprema Spina for motorcycle has simple shape but great contents. This model has been designed to offer one practical product that still maintains the efficiency required to use both amateur as well as professional. The quality-price balance is one of the best in the world because in addition to having professional performance for a standard price, reliability and durability over the years are close to the top. Equipped with side bands useful to radiate heat to the rim, it is unique thanks to the 36 pleats (18 per side) made to get the "spherical shape" or rather one form useful to copy perfectly the wheel profile and ensure the best fit of the tyrewarmer to the tire. Available in different sizes and colors can be ordered with plug type European (EU - 220/230 Volt) - English (UK - 230 Volt) - American (USA - 110 Volt) - Australian (AUS - 240 Volt) - Japanese (JPN - 100 Volt)

. The main features are:
- Heating radial cable in teflon from 40 meters radial for a reduction of the heating time and a uniform distribution of heat

- TNT Heating System self-adjusting 85°C without thermostat (in 30 minutes you get a uniform temperature on the tyre without termostat not able to provide. The innovative and patented method consists in weaving every 5 mm a special heating cable on a material with high thermo-conductive power thus eliminating the thermostat and the related problems of inconstancy in temperature and low duration)
- Special outer coating in teflon waterproof to any liquid

- Internal lining anti-wear and fireproof

- Power wire in silicone resistant up to 200°C

- Velcro closure

- Operating control light

- Electrical absorption for single tyrewarmer: size S 200 watt - size M 300 watt - size L 400 watt - size XL 500 watt - size 18'' 300 watt


Available in a Variety of Colors

Sale Price Starts at-$359
Order online and get FREE SHIPPING
Capit Suprema Vision Tire Warmers


Motorcycle tire warmers Capit version SUPREMA VISION is the excellence of the tyrewarmers product. Equipped with side bands useful to radiate heat to the rim, it is unique thanks to the 36 pleats (18 per side) made to get the "spherical shape" or rather one form useful to copy perfectly the wheel profile and ensure the best fit of the tyrewarmer to the tire and allowing the tyre to maintain as long as the temperature. Suprema Vision is equipped with one control unit of ultra-compact size (only 8mm thickness) integrated directly into the tyrewarmer made in anti-crash material. With only two buttons you can display the initial setting temperature range (T set) and the actual present on tires (T run), display the part-time (last time) and total time (total time) of operation of the product and choose the display in °C or °F.

Available in different sizes and colors can be ordered with plug type European (EU - 220/230 Volt) - English (UK - 230 Volt) - American/Japanese (USA/JPN - 100/110 Volt) - Australian (AUS - 240 Volt). The main features are:

- Heating radial cable in teflon from 40 meters radial for a reduction of the heating time and a uniform distribution of heat

- TNT Heating System from 40°C to 120°C without thermostat (in 30 minutes you get a uniform temperature on the tyre. The innovative and patented method consists in weaving every 5 mm a special heating cable on a material with high thermo-conductive power thus eliminating the thermostat and the related problems of inconstancy in temperature and low duration)

- Special outer coating in teflon waterproof to any liquid

- Internal lining anti-wear and fireproof

- Power wire in silicone resistant up to 200°C

- Velcro closure

- Operating control light

- Electrical absorption for single tyrewarmer: size S 300 watt - size M 400 watt - size L 500 watt - size XL 600 watt


Available in a Variety of Colors

Sale Price Starts At-$829
Order online and get FREE SHIPPING


CAPIT MOTORCYCLE COVER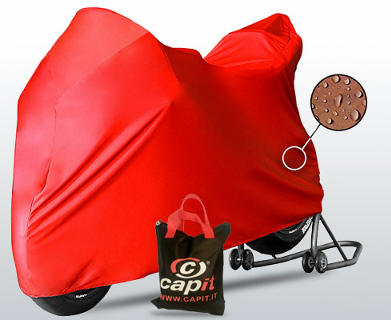 Capit cover bikes are unique in the world with these characteristics:

-used by MotoGP ans SBK champions
-made in polyester 100% plushy; internal scratchproof and resistant to 200°C
-stretch and tear resistant, it can be used on every bike
-highly transpirant to avoid condensation inside
-external treatment oil repellent (rain-resistant)
-protects the bike also from UVA, no discoloration over time
-it is customizable with every logo at side and/or frontally
-3 years warranty and totally made in Italy 100%
-equipped with a practical and beautiful bag Capit

Available in - Black, Blue Royal, Red, Orange, Yellow, Green


Retail - $125 SALE PRICE-$109