ORDERS:
704-799-2192



BIKE SPECIFIC
PARTS PAGES
FOR NEW
'03-'22 Models
(Grom, Monkey
Z125, RC390,
R3, R1, R6,
ZX-10, ZX6
CBR's, GSX-R's
& more)



"VIC" Repeat
Customer Discount
Program
---
TOP SELLERS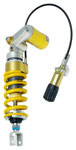 Ohlins Shocks,
Forks, & Dampers




Antigravity Superlight
Lithium Batteries
---
PRODUCT CATEGORIES

Air Filters
Engine Parts

Exhaust

Fairing Stay
Head Set Communications

Helmets
Mirrors / Mirror Block Off Plates
Race Stands

Radar Detectors

Radiator Hose Kits
Tank Traction Pads / Stomp Grip
Throttle Lock / Cruise Control
Tire Pressure Monitoring (TPMS)
Windscreens

Zombie Target

NecksGen

"VIC" Repeat
Customer Discount
Program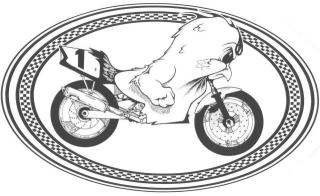 Chicken Hawk Tire Warmers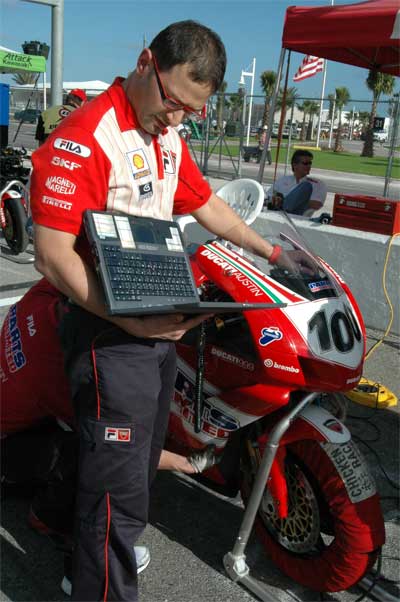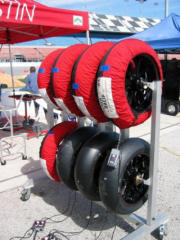 Factory Ducati
One of many Factory Race Teams that use Chicken Hawk Tire Warmers including,

WHO Else Uses Chicken Hawk Tire Warmers..??
This year our warmers are on the bikes of:
CURRENT and 3 x AMA SUPERBIKE CHAMPION Yoshimura Suzuki Ben Spies
6x AMA SUPERBIKE CHAMP. Yoshimura Suzuki Mat Mladin,
Yoshimura Suzuki Tommy Hayden
American Honda Miguel Duhamel
American Honda Jake Zemke
Erion Racing Josh Hayes, Gobert
M4 Emgo Barnes, May
Team Jordan Yates, Holden
Attack Kawasaki Rapp
MV Augusta/FBF Lynn and the Italian guy
Celtic Racing Chaz Davies
Team Hooters Eric Wood
Arclight Suzuki Jeff Wood

What are Tire Warmers?
Electrically powered heaters that are designed to wrap around your tires so that they are brought up to operating temperature BEFORE you start the race. Greatly Decreasing your chances of a 1st turn crash do to cold tires. Tire Warmers can save you thousands from just ONE Crash.
What forms of racing are applicable for Tire Warmers?
Most popular is road racing for motorcycles and cars although we have made Tire warmers for flat-track, drag racing and even moto-cross.
Why are tire warmers an advantage?
Great Starts - A tire that is up to temperature has more traction. This is helpful in getting good starts and making a charge for the first few laps.

Helps Avoid Cold -Tire Crashes - We all know when the track goes green every racer gives his best. Cold tires crashes are common among those without tire warmers.

Improves Tire Life - Heat Cycles: Heating your tires for practice and then keeping the warmers on between practice sessions saves Heat Cycles (the # of times a tire gets hot and then cools) which age your tires (the tire goes "off" meaning the best grip is gone). Cold Cutting: High-horsepower or heavy bikes can tend to cold-tear tires when ridden aggressively when the tire is cold. These "cuts" typically occur at the tires edges and effect performance and life.
What is operating temperature of the Tire Warmers ?
Almost all tire compounds (street legal and racing slicks) are working well at temperatures between 135 & 185 degrees Fahrenheit. Just because you are sweating and hot doesn't mean your tires are hot.
Is heat up time important?
Two important factors are: initial heat up time and complete heat soaking. Initial heat up should be a heat up cycle of 7-8 minutes to let the rubber cycle up to temperature slowly, this gives the best results. A "heat soak" is what is desired. This is complete heating through the tire, the whole carcass not just the surface rubber. For this reason a heating time of 45 minutes is recommended.
How is the heat regulated?
Thermostats, 2 per tire warmer, keep the warmer at a temperature of 175 degrees Fahrenheit(80C). If there is a delay in races, leaving the warmers on for extra time is not a problem.
Why Chicken Hawk Racing Tire Warmers?
Chicken Hawk warmers are easy to put on and the easiest/fastest to take off.

Utilize Nomex insulation to keep the heat in.

Chicken Hawk warmers have a heat up time and target temperature that is designed to the specifications of Dunlop and Michelin racing tires.

The most durable unit using high impact thermostats and silicone insulated heating coils.
CLASSIC LINE

CLASSIC STANDARD (ONE TEMP)
Tire Warmers -


- Dupont Codura exterior, abrasion and weather resistant
-

Inner Liner is made of Dupont Nomex with heat sensitive dye
-

High impact thermostats provide accurate temperature control
-

Full coverage Kapton heating elements provide even heating


-

Tightly knitted aramid fiber insulation retains heat better than the competition
-

Dual stage operating lights show when heating and when full temp has been reached
-

NEW

- Quick Disconnect Power Cord adds a new level of safety to protect the warmers & makes moving wheels with tire warmers mounted easier
-

NEW

– Integral Side Channels cover more of the tire/wheel for improved insulation and allows the tire warmer to fit more closely to the tire



Retail: $575.00

CLASSIC POLE POSITION
Tire warmers -


-

Change operating temperature with the flip of switch!
-

Setting at - Low-130, Medium 175 or High 195F
-

Hard Carry Case is injection molded and makes protecting your warmers easy- new design for 2012


- NEW - Quick Disconnect Power Cord adds a new level of safety to protect the warmers & makes moving wheels with tire warmers mounted easier
-

NEW

– Integral Side Channels cover more of the tire/wheel for improved insulation and allows the tire warmer to fit more closely to the tire

CLASSIC DIGITAL PRO-LINE
Tire warmers -


- Hard Carry Case – protects during transit and storage


- NEW

- Aluminized Kevlar exterior provides a greater level of insulation


- NEW

- Digital Controller includes these features:


Both Target temperature and Actual temperature are visible
Running Time shows how long the warmer has been running
Quick Disconnect Power Cable- safety and convenience
Normal mode or Gradual Heat Up modes can be selected
Ability to display Fahrenheit or Celsius
Optional Dual Voltage Controller -can accept EITHER 120 or 240v with no changes!! (customer must specify)


- NEW

- Quick Disconnect Power Cord adds a new level of safety to protect the warmers & makes moving wheels with tire warmers mounted easier


- NEW

– Integral Side Channels cover more of the tire/wheel for improved insulation and allows the tire warmer to fit more closely to the tire

Retail: $819.00
PRIVATEER LINE

PRIVATEER STANDARD (ONE TEMP)
Tire warmers -



FEATURES
-Back-n-Forth Heater Design (Provides even heating across tire.)
-Carbonized Insulation Layer & Polyester Insulation Layer
-Ballistic Nylon Exterior
-Dupont Fiber Melt-Proof Inner Liner with Temperature Sensitive Dye (Shows misuse or malfunction.)
-Neoprene Side Panels (Assists in insulating wheel and blocks wind.)
-6' long Power Cord

SPECIFICATIONS
-Temperature Settings – 175°F / 79°C
-Exterior Fabric – Ballistic Nylon
-Insulation – Carbon Felt
-Heating Element – Back-n-forth
-Color – Red



Retail: $550

Sale Price - $356.25

IN STOCK



PRIVATEER DUAL (TWO TEMPS)
Tire warmers -



FEATURES
-Back-n-Forth Heater Design (Provides even heating across tire.)
-Carbonized Insulation Layer & Polyester Insulation Layer
-Ballistic Nylon Exterior
-Dupont Fiber Melt-Proof Inner Liner with Temperature Sensitive Dye (Shows misuse or malfunction.)
-Neoprene Side Panels (Assists in insulating wheel and blocks wind.)
-6' long Power Cord

SPECIFICATIONS
-Temperature Settings – 135°F / 55°C | 175° / 79°C
-Exterior Fabric – Ballistic Nylon
-Insulation – Carbon Felt
-Heating Element – Back-n-forth
-Color – Red


Retail: $600


PRIVATEER DIGITAL
Tire warmers -

FEATURES
-Back-n-Forth Heater Design (Provides even heating across tire.)
-Carbonized Insulation Layer & Polyester Insulation Layer
-Ballistic Nylon Exterior
-Dupont Fiber Melt-Proof Inner Liner with Temperature Sensitive Dye (Shows misuse or malfunction.)
-Neoprene Side Panels (Assists in insulating wheel and blocks wind.)
-Digital Display Micro-Processor Temp. Controllers
-Attached to Tire Warmer
-Adjustable from Ambient to 225˚F
-Slow Heating Mode or Normal Mode
-Displays Either Fahrenheit or Celsius
-Timer shows Running Time
-Quick-Disconnect Power Cord

SPECIFICATIONS
-Temperature Settings Selectable to 225° /100°C
-Exterior Fabric – Ballistic Nylon
-Insulation – Carbon Felt
-Heating Element – Carbon Felt
-Color – Red

Retail: $650

Sale Price - $570
IN STOCK



PROFESSIONAL LINE
PROFESSIONAL STANDARD (ONE TEMP)
Tire warmers -


FEATURES
-Unique "Full Coverage" Heater Design with only 9mm spacing – provides uniform heating across heating area and surface of tire.
-Nomex Insulation for Maximum Heat Retention
-Gentex Aluminized Kevlar Exterior (Adds Insulation Value and is Water & Tear Resistant.)
-Dupont Fiber Melt-Proof Inner Liner with Temperature Sensitive Dye (Shows misuse or malfunction.)
-Neoprene Side Panels (Assists in insulating wheel and blocks wind.)
-Quick Disconnect Power Cord on All Models
-Carrying Case for All Models

SPECIFICATIONS
-Temperature Settings – 203°F / 95°C
-Exterior Fabric – Aluminized Kevlar
-Insulation – Felted Nomex & PE
-Heating Element – High Density-8mm Spacing
-Color – Chrome

COMPARISON OF HEAT DISTRIBUTION
The "Full Coverage" heater design of the Professional Line provides UNIFORM heat across the heating area and surface of tire.

The redesigned heating element is HALF the diameter of our standard element, producing a much greater density (185' compared to 85' of total heating element). The result is a controlled heat-up, lower surface temperatures, and more evenly distributed heat.

-Proprietary Felted Insulation made of an Aramid Fiber is added to retain heat.


Retail: $675

PROFESSIONAL POLE POSITION (THREE TEMPS)
Tire warmers -


FEATURES
•Unique "Full Coverage" Heater Design with only 9mm spacing – provides uniform heating across heating area and surface of tire.
•Nomex Insulation for Maximum Heat Retention
•Gentex Aluminized Kevlar Exterior (Adds Insulation Value and is Water & Tear Resistant.)
•Dupont Fiber Melt-Proof Inner Liner with Temperature Sensitive Dye (Shows misuse or malfunction.)
•Neoprene Side Panels (Assists in insulating wheel and blocks wind.)
•Quick Disconnect Power Cord on All Models
•Carrying Case for All Models

SPECIFICATIONS
•Temperature Settings – High – 195°F / 91°C | Low – 130°F / 54°C | Medium – 175°F / 79C
•Exterior Fabric – Aluminized Kevlar
•Insulation – Felted Nomex & PE
•Heating Element – High Density-8mm Spacing
•Color – Chrome

COMPARISON OF HEAT DISTRIBUTION
The "Full Coverage" heater design of the Professional Line provides UNIFORM heat across the heating area and surface of tire.

The redesigned heating element is HALF the diameter of our standard element, producing a much greater density (185' compared to 85' of total heating element). The result is a controlled heat-up, lower surface temperatures, and more evenly distributed heat.

•Proprietary Felted Insulation made of an Aramid Fiber is added to retain heat.
•DTC3 Temperature Controller

Retail: $750

PROFESSIONAL DIGITAL
Tire warmers -

FEATURES
•Unique "Full Coverage" Heater Design with only 9mm spacing – provides uniform heating across heating area and surface of tire.
•Nomex Insulation for Maximum Heat Retention
•Gentex Aluminized Kevlar Exterior (Adds Insulation Value and is Water & Tear Resistant.)
•Dupont Fiber Melt-Proof Inner Liner with Temperature Sensitive Dye (Shows misuse or malfunction.)
•Neoprene Side Panels (Assists in insulating wheel and blocks wind.)
•Quick Disconnect Power Cord on All Models
•Digital Display Micro-Processor Temp. Controllers
•Attached to Tire Warmer
•Adjustable from Ambient to 225˚F
•Slow Heating Mode or Normal Mode
•Displays Either Fahrenheit or Celsius
•Timer shows Running Time
•Carrying Case for All Models

SPECIFICATIONS
•Temperature Settings – Selectable to 225°F / 100°C
•Exterior Fabric – Aluminized Kevlar
•Insulation – Felted Nomex & PE
•Heating Element – High Density-8mm Spacing
•Color – Chrome

COMPARISON OF HEAT DISTRIBUTION
The "Full Coverage" heater design of the Professional Line provides UNIFORM heat across the heating area and surface of tire.

The redesigned heating element is HALF the diameter of our standard element, producing a much greater density (185' compared to 85' of total heating element). The result is a controlled heat-up, lower surface temperatures, and more evenly distributed heat.

•Proprietary Felted Insulation made of an Aramid Fiber is added to retain heat.
•DTC3 Temperature Controller

Retail: $850