ORDERS:
704-799-2192



BIKE SPECIFIC
PARTS PAGES
FOR NEW
'03-'22 Models
(Grom, Monkey
Z125, RC390,
R3, R1, R6,
ZX-10, ZX6
CBR's, GSX-R's
& more)



"VIC" Repeat
Customer Discount
Program
---
TOP SELLERS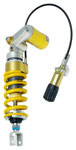 Ohlins Shocks,
Forks, & Dampers




Antigravity Superlight
Lithium Batteries
---
PRODUCT CATEGORIES

Air Filters
Engine Parts

Exhaust

Fairing Stay
Head Set Communications

Helmets
Mirrors / Mirror Block Off Plates
Race Stands

Radar Detectors

Radiator Hose Kits
Tank Traction Pads / Stomp Grip
Throttle Lock / Cruise Control
Tire Pressure Monitoring (TPMS)
Windscreens

Zombie Target

NecksGen

"VIC" Repeat
Customer Discount
Program




ARAI HELMETS





Why Do I want an Arai Helmet.?
Because Arai Helmets are Best. And you only have ONE Head. No one thinks they may crash.
But, if you do, There is Not one person who wouldn't want the Best Protection for their head.
It can mean the difference between a slight bruise, or being in a Comma, or worse.
Your Helmet is too important.
- Corsair V - Signet Q - Vector 2 - Defiant



< ARAI HELMET PROPER FITTING >

To ensure proper sizing

of your ARAI Helmet,

please do the following:
Take a head measurement with a cloth tape measure.
Wrap tape measure around your head one inch above your eyebrows, directly above your ears and to the widest area at the back of your head.
Look up your size on the charts below.