Welcome to HardRacing.com
Check out our >> On-Line Catalog << at the Bottom of this Page.
It's Full of Great Deals on High Quality
Motorcycle Performance Parts, Motorcycle Accessories, and Motorcycle riding Apparel
for Racers and Street Riders.
\
WE WILL SAVE YOU MONEY!!!
IF YOU HAVE A LOWER PRICE... CALL OR
E-MAIL US... WE CAN USUALLY BEAT ANYONE'S PRICES!!!
AND WE STOCK ALL THE HOT SELLERS.
BEST OF ALL, WE ALWAYS OFFER PACKAGE DEALS!!!
---
Our goal is to sell quality Motorcycle performance parts, Motorcycle accessories, and apparel that are both functional and economical...saving our customers as much money as possible. We know that every dollar counts... and helping you guys helps the sport of Motorcycle Racing. Most of all we are here to help. We have come to realize over the past years that customer service is almost non-existent in this industry. Everyone wants your money, but won't help you with anything after the sale. Well, we are here to change that. Whether you buy something from us or not... we will still answer all your questions and help you out as best we can. With 26 years of motorcycle experience and 14 years of road racing experience, we have learned a lot of valuable information that we are more than willing to pass on to others. Most of all we will follow through after the sale. In most cases you will get E-Mailed a tracking number and order status. WE WILL NEVER LEAVE YOU HANGING. If you have something on back order, as soon as we have an update, you will have an update. GUARANTEED!!
---
>> "VIC" Repeat Customer Discount Program <<

---
***** WHAT's NEW *****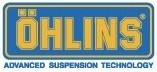 Hard Racing is an Íhlins SUSPENSION TUNING CENTER.
AS ALWAYS, All Shocks will be custom setup for your Rider Weight, Riding style.. (Track or Street..etc)
---
- TOP SELLERS -
Scroll to bottom of this page for Complete On-Line Catalog
Ti-Force FULL TITANIUM SYSTEM
Full Ti Systems
------------------------------------



INVENTORY REDUCTION SALE.....
Select Products @ Super Low Price..... >> Click HERE <<



SPECIAL PAGES JUST FOR YOUR
"ALL NEW" 2009 Model Bikes, as well as
'03-'08 Model BIKES
>> "ALL NEW" Bikes What's Available NOW??? <<
>> '09-10 ZX-6R, 09-10 R1, 09-10 GSX-R1000 <<
07-08 R6 / R1. 07-08 ZX10R , 07-08 GSX-R 600 / 750 / 1000, 08-09 BUSA
'04-'05 R1/R6, '07-'09 CBR600/1000RR, '04-'05 ZX-10R, '03-'06 CBR600RR,
'07-'08 ZX-6R, '04-'05 GSX-R 600/750 , '03-'06 GSX-R1000, <<
>> '05-'06 ZX636/6RR,... and Many Many MORE <<
We also sell OEM ( Honda, Yamaha, Kawasaki, & Suzuki )
---

HARD RACING.com
BUS: (704) 799-2192 - Orders / Information

FAX : (704) 799-0139

Vi

sit our New Store..Bigger and Better then before and MORE Parts.

Address 264 Rolling Hill Rd.
Mooresville, NC 28117


Zoomed In >>
E-Mail Information
& Sales Inquiry: Sales@HardRacing.com




____________________________________________

Corner Speed Rider School: Information
"A day at the track is cheaper than a ticket" "Speed is nothing unless you know what to do with it"
____________________________________________

Payment Methods:



Welcome. Since March 1999, You are visitor